Before we took on the line from Locomotive Audio, I had never really heard of them before. I only understood them to be a super small company out in Missouri, that made seriously high end gear. So when I had the opportunity to check out what they do, I took it. I mean, they make high end gear. I like high end gear. Who doesn't? Of course I'm going to give it a test drive. And I'm glad I did.
The Locomotive Audio 14B compressor (as Locomotive Audio puts it) is: "The Real Sound of Vari-Mu Tube Compression at Your Fingertips. Just like its popular vintage inspirations, the Gates Sta-Level, UA 175B, RCA BA-6A and Collins 26U, the results are a sound that cannot be replicated with any other method of gain reduction. The Locomotive Audio 14B delivers!"
Now don't go into this seeing the word Vari-Mu, and thinking this is a Fairchild clone, or any type of clone at all. It's not. The 14B is 100% it's own thing. Locomotive Audio only drew inspiration from the vintage comps that they noted above. They most definitely put their own ideas, designs, and tweaks on things to make something unique.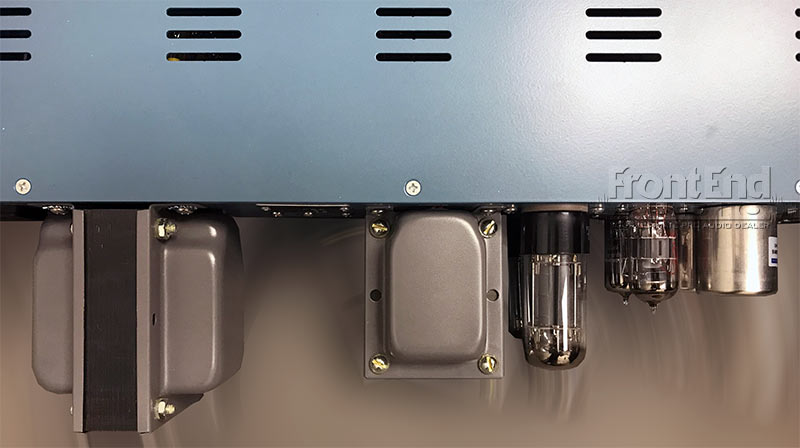 The first thing I noticed was how heavy the unit is. Everything about the build of this unit, screams tank. A real full metal chassis, massive power transformers, heavy duty pots and switches..... the only things plastic on it are the knobs and VU meter case. Not to mention that there is not one single circuit board anywhere in the 14B. It is all proper point to point hand wiring. Just in the build quality alone, it is impressive. Well spoiler alert, the sound quality is every bit on point as the built quality.
This compressor is nothing in the way of a mystery. You look at the controls and know exactly how to use it. You have input and output gain, attach and release, comp and limiter modes, a side chain low filter, link switch (for stereo linking two units), and a bypass switch. The meter is switchable from output level and gain reduction. There you go, you already know how to use this comp. And, I like that. I like that it is easy and straightforward to use. That means that it takes no time to dial in the perfect sound. No matter whether I was doing vocals, guitars, bass, drums, total mix – it took no time to get this comp where I needed it. And, the build and design quality shined through with the sonic results I was able to easily achieve.
What I loved about the sound of this compressor is that there is a fullness, a weight to it that does not come from an emphasis on the lows and low mids, but in the sonic dimension and presence of the compressor. While using the side chain filter you can get a nice big low end out of it, I often preferred leaving the low end to effect the comp circuit and tighten the bottom up a bit. The overall sound of the comp, while full and warm (I mean it does have dual tube gain stages), it is very balanced. There isn't a darkening of the top and upper mids when compressing hard. It maintains a balanced character. It also maintains details. While yes your transients will become more rounded, they are not lost or diminished. And, no matter how hard you compress, it stays smooth. Yes, you will be able to tell when the comp engages and releases, but there is no breathing or pumping from it. It's simply a fluidity to the comp that lets you dial it in to flow with the tempo of the music. Using it on a mix for everything (drum buss, guitar buss, bass, vocals, and synth) on a rock song – it made the entire mix bigger. It completed the song.
When a piece of gear makes an impression, that is when you know you have experienced something special. While there is a lot of really good gear out there that I like....... The Locomotive Audio 14B is a piece of gear I want. This box needs to be in my studio. If you take audio production seriously, and/or it is your life and income – you should take a look at this comp. The Locomotive Audio 14B is the real deal.
* I have also been spending time with the Locomotive Audio 286A Dual Channel Tube Mic Preamp. A full write up is coming.