The Ehrlund EHR-E features the same triangular shaped capsule as their EHR-M (which we covered in a previous blog post), but has a few notable differences. The first to note is that the capsule is set in a form fitted frame, though it has an equally open grill as the EHR-M. Of course the first thing you will notice is how small the mic is. It's literally the framed capsule on an integrated mount. There is no physical body at all to the mic. On the rear side of the capsule is were the included mini (nanoCon) XLR to standard XLR cable connects. This mic is extremely low profile, being really not much bigger than the capsule, and running the cable off the back helps with cable management. Couple this with the tilt forward design of the integrated mount, and you guest it....... This mic is very well designed for precise positioning. Now add in the fact that the EHR-E handles higher SPL (155dB), and you might just think this is a mic for drums. It just might be.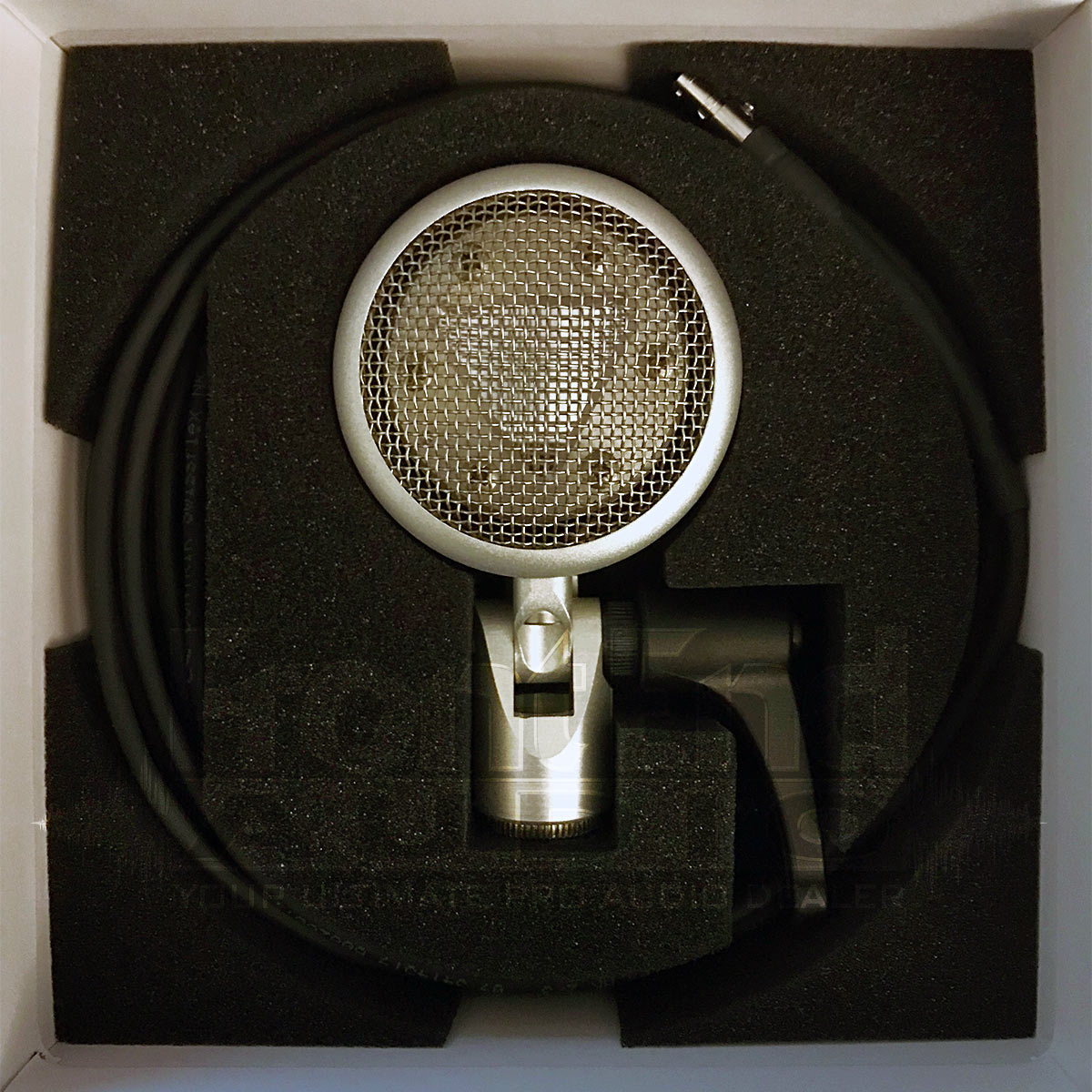 I generally test every mic, first and foremost with an acoustic guitar. The reason is that acoustics cover a wide range of audio "things". There are fast transients, decay, sustain, palm muting, tapping, hammer on and pull off, harmonizing, different picks have an effect on the guitars behavior, and the guitar changes with the velocity of the picking/strumming, not to mention the different sounds and behaviors of picking and strumming, using a pick or your finger changes the instrument, there is a wide frequency range to an acoustic (70-80Hz is well present in an acoustic). There are a lot of unique facets to an acoustic guitar. Plus, when you really get into a performance and start singing and playing – this creates a whole new image to analyze. So after that big old explanation, I'll state that this is not a mic to use on acoustic guitars. Well, maybe if you have a super bright acoustic with little depth. The reason is, this mic has a big low mid presence. It is warm and fat. From around 70Hz to 800Hz is a lively hill of a frequency response (starting around 70Hz and peaking about 200-300Hz, then rolling back down by the time you reach 800Hz). Eight inches from my Taylor and I'm seeing activity (notable activity) at 39Hz. The mids through the top are fairly balanced the rest of the way, with maybe a slight boost in the 3.5kHz-10kHz range, for a little extra brightness. But over all, a much thicker sound. So I would more highly recommend this mic for electric guitars, bass guitar, and drums. With the high SPL, it could work nicely on brass and woodwind too, as well as vocals. But, I think this mic would really shine on drums, bass, and guitar (definitely heavy distorted guitars).
The Ehrlund EHR-E is a really cool mic, and one I not only enjoyed checking out, but one I really want to experiment with some more. Definitely give this one a look.