Sontronics was launched at the 2005 NAMM Show with a small range of studio microphones. Since then, they have grown and their range now includes studio condensers, live dynamic microphones, valve and ribbon mics, drum and guitar mics as well as top-quality accessories, all designed in Dorset, England by founder Trevor Coley. The newest addition to their line-up is the Podcast Pro, and we think you are going to like it! Now available in two colors, check these out...
The Sontronics Podcast Pro was designed specifically for use in broadcasts such as streaming and podcasts. It features a tight supercardioid pattern and very good side rejection, as well as an attractive red or black finish. It even has a built-in fine-mesh popshield to prevent pesky plosives and controls sibilance very well.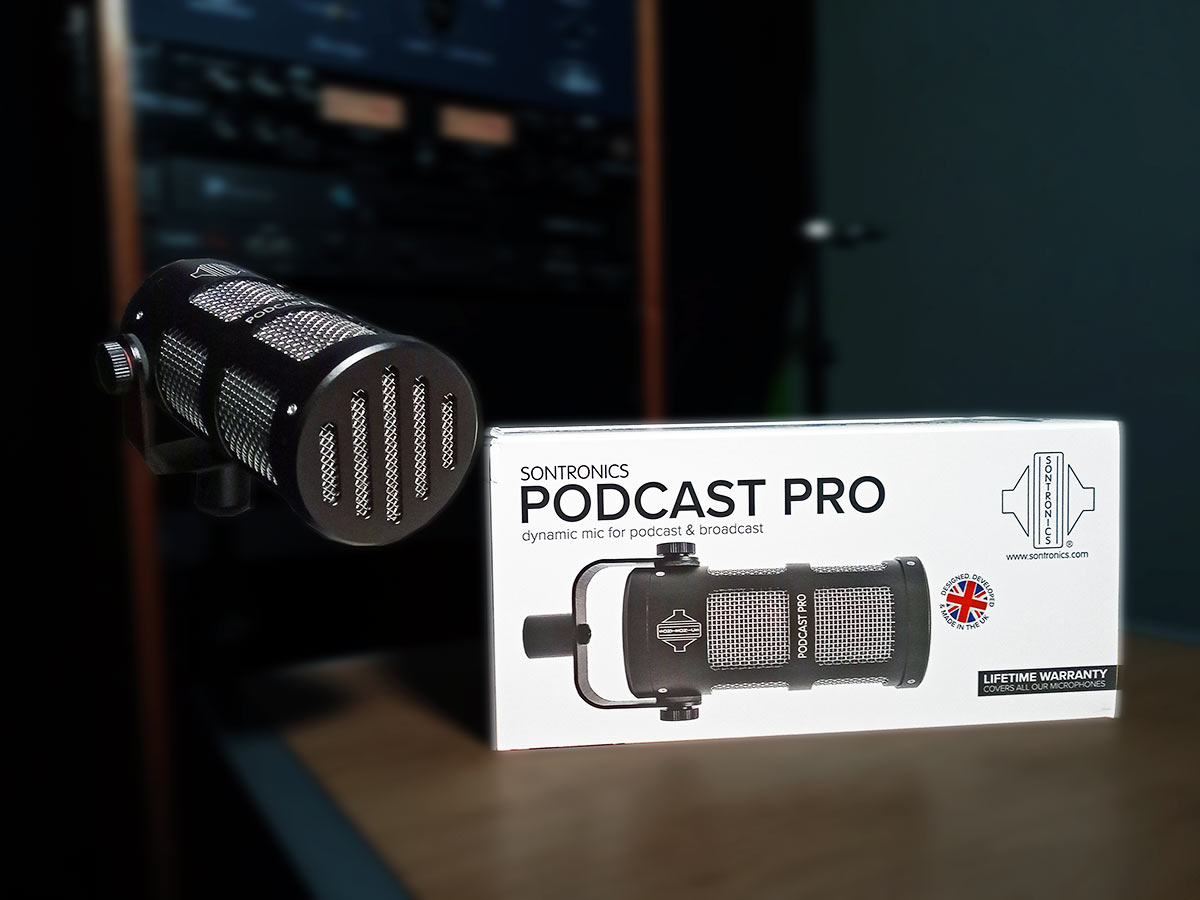 The Podcast Pro offers good clarity and has a low frequency roll-off to eliminate any unwanted rumbling. Testing it, there really wasn't any need for EQ. You'll receive a transparent representation of your voice. The notable proximity effect allows you to work the mic for the best low end response for your needs. We found that right around 6" seemed to work very well. If you're into streaming but don't want to break the bank, the Podcast Pro is sure to suit your needs.