Antelope has just released the new Antelope Zen Go Synergy Core Thunderbolt Audio Interface! This is the Thunderbolt 3 version of the very popular Zen Go Synergy Core Audio Interface (USB). The Zen Go is a bus powered audio interface packed with class-leading AD/DA conversion, discrete console-grade preamps, 2 headphone outputs, 64-bit AFC technology and much more.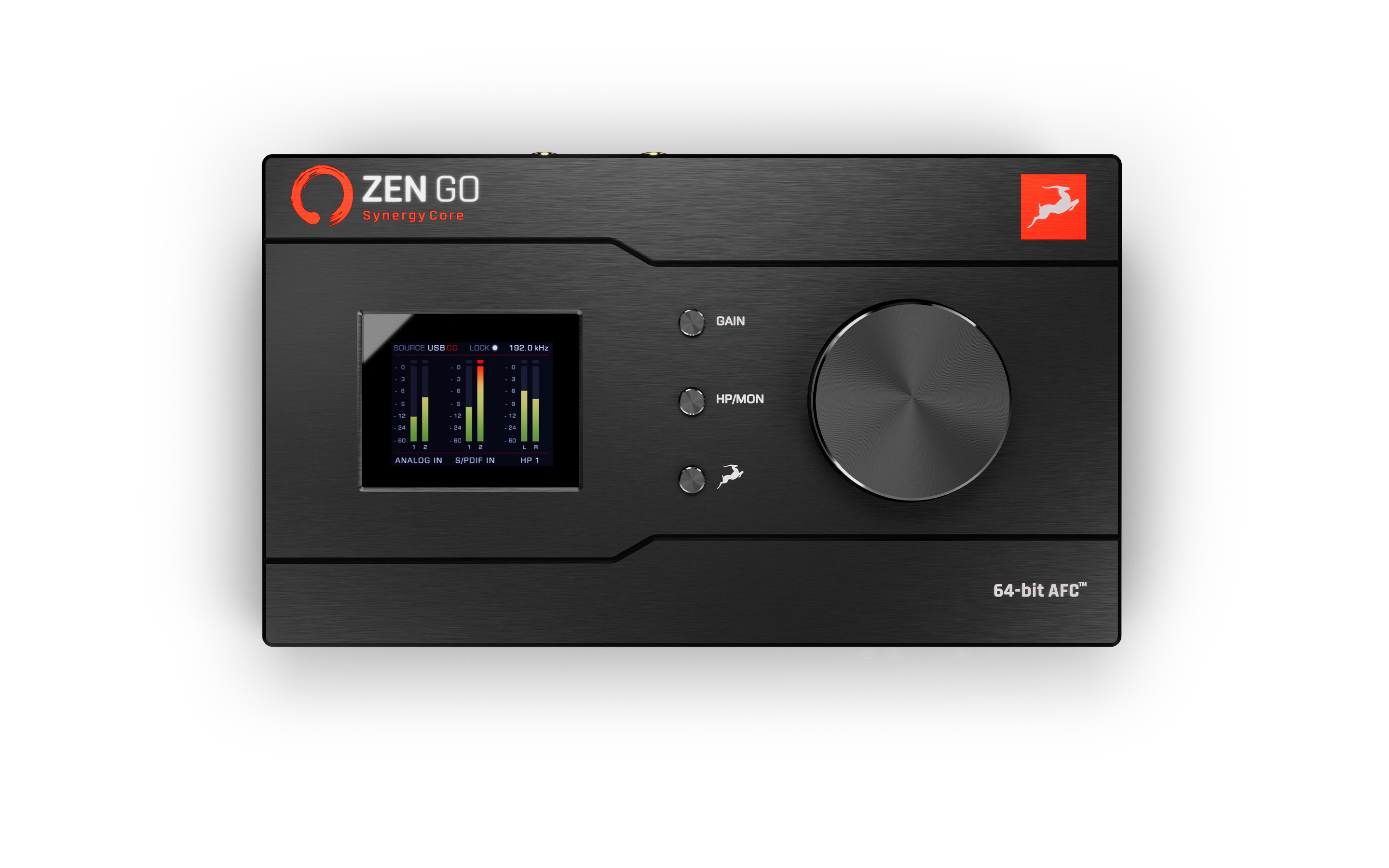 The Zen Go Synergy Core is optimized for low-latency recording, high-resolution playback, creative beat making and podcasting without hassle. With travel-friendly features and design, the interface can accompany you on tours and on-location recording sessions, without sacrificing speed and efficiency. The discrete console-grade preamps in this interface allow for recording with the highest fidelity and resolution, while sounding warm and musical on every source.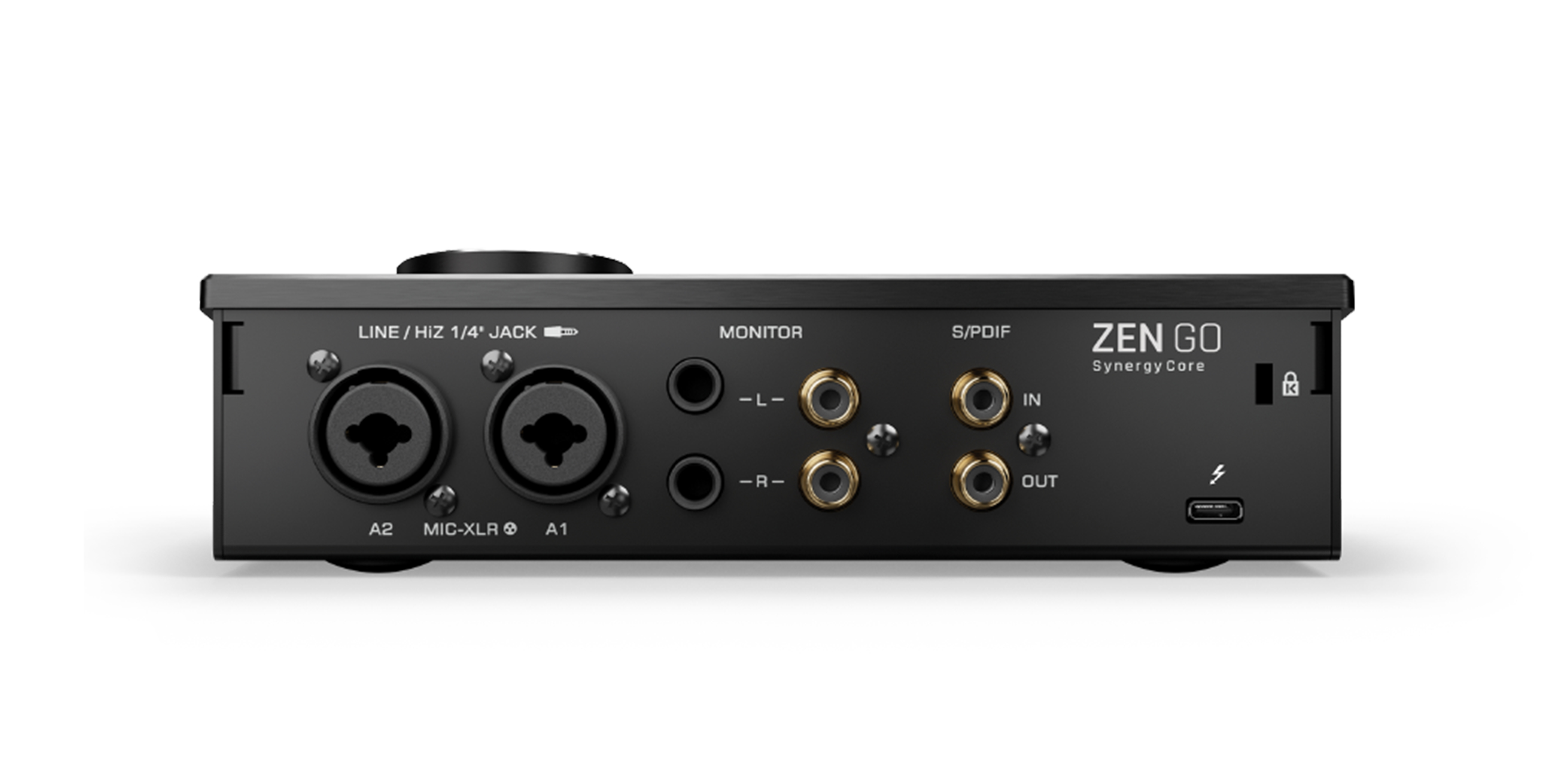 The Antelope Zen Go Synergy Core Thunderbolt Audio Interface features:
Thunderbolt 3 connectivity
Bus-powered interface
Class-leading AD/DA conversion with up to 127dB of headroom
Recording, mixing and playback at up to 24-bit/192kHz
Proprietary 64-bit Acoustically Focused Clocking (AFC™) technology & Jitter Management algorithm delivering increased width, separation, and detail in musical performances
2x Discrete ultra-linear preamps with 65dB of gain for studio-quality recordings. All work as microphone/line/Hi-Z inputs, on combo XLR jacks
Digitally expandable over S/PDIF
Direct monitoring with Synergy Core effects, processed in real-time with imperceptible latency
Collection of 37 Synergy Core effects modeled after classic and rare analog outboard gear
Front panel with dedicated volume knob and buttons for frequency adjustment, and hands-on control of core parameters
Customizable presets with signal routing, level adjustments, mixer and effects settings
The new Antelope Zen Go Synergy Core Thunderbolt Audio Interface is available for purchase NOW at Front End Audio! If you have any questions about the new interface or any or Antelope's products, give us a call and we'll be happy to assist!