Mesanovic Microphones Model 2S - Not just another stereo ribbon microphone! Are you an audio engineer looking to take your recording studio to the next level? Look no further than the Mesanovic Microphones Model 2S Ribbon Microphone! This incredible Ribbon Microphone will blow you away with its outstanding performance and tonal characteristics. The Model 2S Ribbon Microphone is not just another shade of an already great color. There really is a range addressed by this microphone which we haven't heard covered by the other great ribbon microphones. We love ribbons because of their ability to 'hear like we do.' Also, they bring the music forward via the mids. However, we also struggle with them due to their finicky impedance relationships and their proclivity for the lower mids sometimes sounding wooly and a bit bulbous. Enter the Mesanovic Microphones Model 2S; this mic really seems to fix all of that (maybe not the special feeding and care requirements where impedance matching comes in to play). In fact, the Model 2S goes deeper into the lows than any other ribbon that we've heard, trims excess buildup in the lower mids, and exhibits a clear top-end, all at once! So, we'd definitely call the Mesanovic Microphones Model 2S a 'full range' microphone.
Our recommended Microphone Preamp for the Model 2 is any one of the offerings from Millennia Media. For our tests, we used the Millennia HV-35P Preamp. For pairs, you might consider the the Millennia HV-32P Preamp, or jump to the classic Millennia HV-3C Microphone Preamp with the DC Input Option installed for ribbon mic use. Remember: ribbon mics perform best when you view the mic / preamp relationship as a SYSTEM. And Millennia Media preamps with their Ribbon Microphone mode on the HV-35, HV-37, and HV-32P offerings, and DC options for the HV-3C/D models really bring out a depth and linearity not normally found in most preamps. They are low noise and really allow the Mesanovic Microphones mics to breathe and strut their stuff.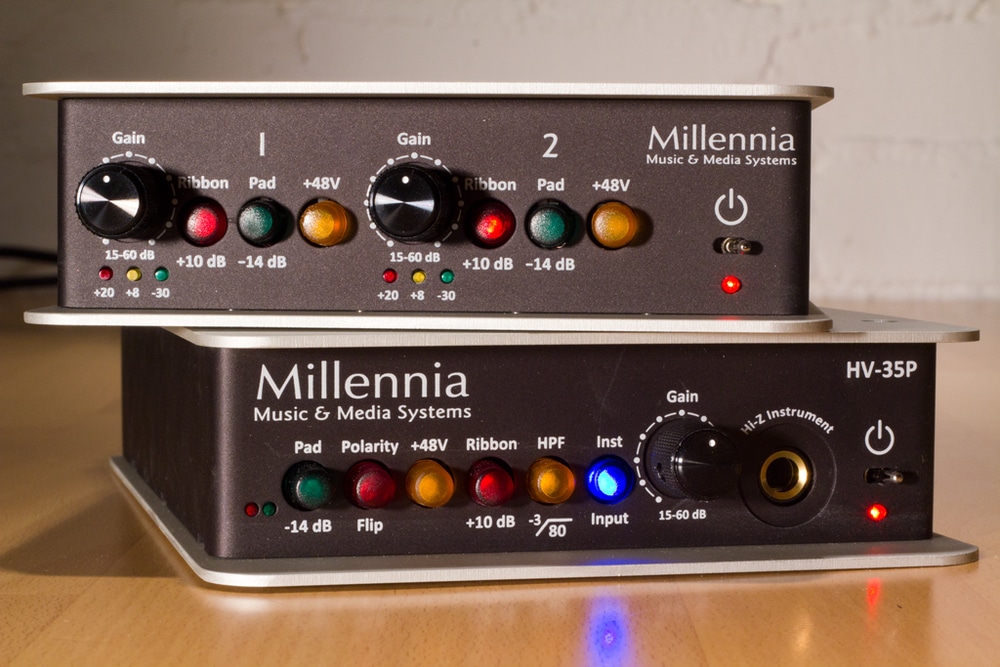 So in conclusion, if you're ready to elevate your recordings to new heights, don't miss out on the Mesanovic Microphones Model 2S Ribbon Microphone. Let its superior audio performance take your music productions from good to extraordinary! We really cannot say enough good about these mics and we feel that every ribbon mic enthusiast NEEDS a pair of them. They're really different and really, really special. And we're confident you'll feel the same way once you try them.