Solid State Logic has just announced the newest addition to it's SSL 360 ecosystem, the Solid State Logic UF1 DAW Control Surface! UF1 is the ultimate single fader control surface for engineers that wants comprehensive control of their DAW, bringing SSL's renowned advanced workflow to in-the-box productions. The UF1 has a premium 100 mm motorized fader, dual high-resolution displays, soft-feel durable rubber keys and a weighted jog wheel, all encased in a robust metal chassis. The UF1 offers complete control of your session's volume, panning, sends, plugin control, and the ability to customize 46 soft keys specifically to your workflow. The high-resolutions screens give you clear and insightful visual feedback of DAW track names, parameters, time display, the SSL Meter Plugin and SSL 360 software (included with UF1). There's also a large, multi-purpose notched encoder knob for things like channel banking, mouse wheel emulation, and control of computer system volume.
The new and included SSL Meter plugin offers essential metering tools including a 31-band RTA (real time analyzer), Peak & RMS levels, K-System, stereo balance, phase correlation bar, VU meters, and more! These can all be switched between easily on the UF1 with the press of a button. The UF1 can also be locked to "Master" which keeps UF1's attention on the master fader of you DAW session. So if you own a Solid State Logic UF8 DAW Control Surface, the UF1 would be a great match! It's also a great match for the Solid State Logic UC1 Controller! And because the UC1 can partner with a UF8 and/or UC1, we also have two exclusive bundles:

The Solid State Logic UF1, UC1 & UF8 DAW Control Surface Bundle is both powerful and intuitive. The UC1 provides deep and precise control of your SSL plug-ins, the UF8 functions as an SSL mixing console surface, and the UF1 ties it all together as the master section of an SSL console. This bundle enhances workflow giving you more control, faster at your fingertips, converting your DAW into an SSL Console all within the SSL 360 environment! If you need deep, fast, creative control over more complex productions, the Solid State Logic UF1, UC1 & UF8 DAW Control Surface Bundle is the solution!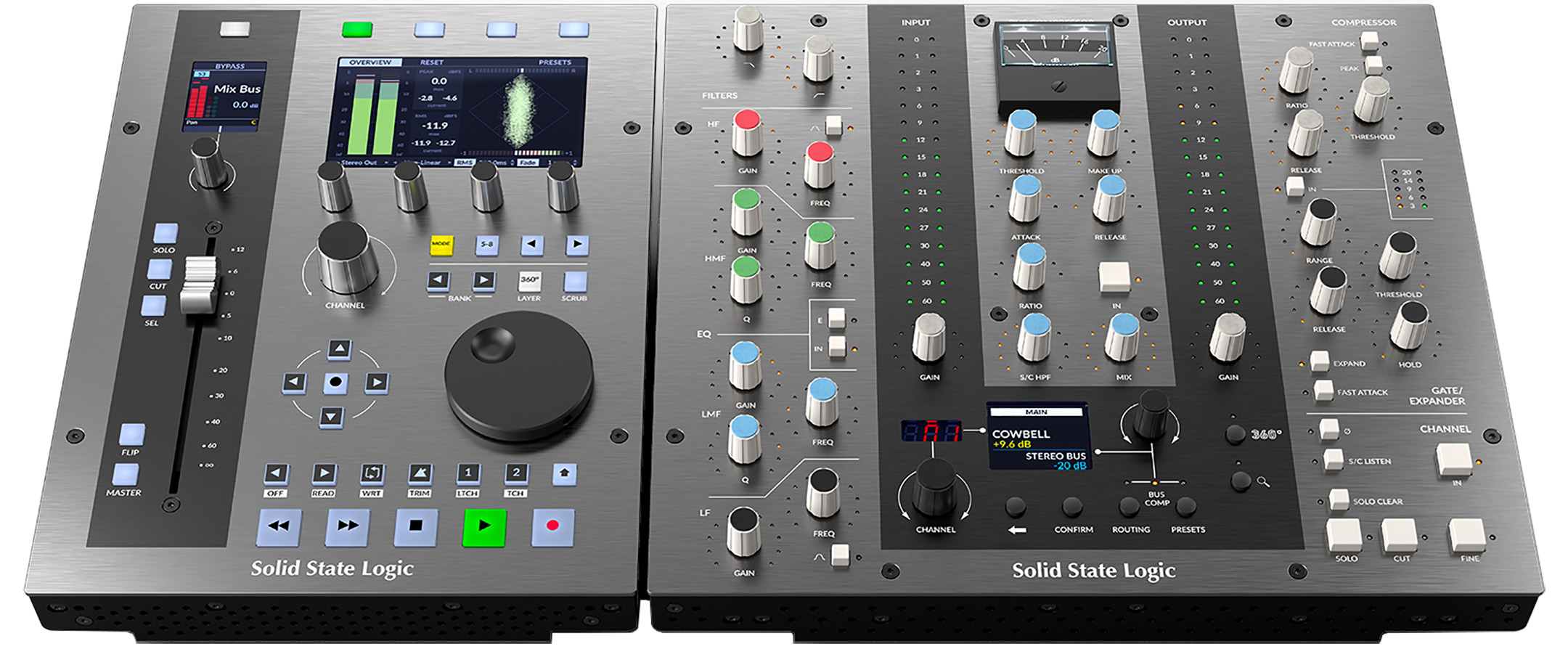 The Solid State Logic UF1 & UC1 DAW Control Surface Bundle brings a lot of power in a small footprint. The UF1 gives you in-depth DAW control, providing intuitive mixer and transport control, while the UC1 gives you complete control of your SSL plug-ins. Further customization is provided within the SSL 360 environment, creating an expansive system to enhance your workflow with the power of Solid State Logic!
The Solid State Logic UF1 Daw Control Surface and UF1 Bundles are available and shipping now at Front End Audio! If you have any questions about the UF1 or any of Solid State Logic's other products, give us a call at Front End Audio. We're here to help!