Flock Audio has released two new products, the PATCH VT and CX Patch Expander, that bring some nicely needed solutions to their already impressive line of products. These new pieces expand the flexible and powerful routing systems they offer in their PATCH Series of digitally controlled analog patchbays.
First in the new products by Flock Audio, is the new Flock Audio PATCH VT. The PATCH VT sits in between the PATCH and PATCH XT. The VT offers 64ins and 64outs, for a total of 128 connctions. The back is formated with DB25 (Tascam Standard Pinout) connectors, for connection all of your favorite outboard gear and micpres. Further you get 32 assignable independent channels of phantom power, as well as a USB 2.0 connection for remote control along with PATCH APP. For quick patches there are two inputs and 2 outputs (over XLR/TRS combo jacks) on the front of the unit. The PATCH VT is a 100% (transparent ) analog signal path, with digitally remote controlled routing. This design provids extremely powerful routing capabilities, along with reliable zero latency +4 Line Level analog audio. As with all the PATCH series units from Flock Audio, the VT can be expanded by linking to up to 10 of any of the PATCH Series Models (PATCH LT, PATCH, PATCH VT, PATCH XT).
Special Note:
Due to the extreme strain that can be put on your connectors (from the weight of the cabling), we at Front End Audio and Flock Audio highly recommend getting the Flock Audio XTH Cable Hanger along with your Patch VT. This will ensure longevity of all gear involved in the set up, thanks to the XTH removing the strain from your Patch VT Connectors.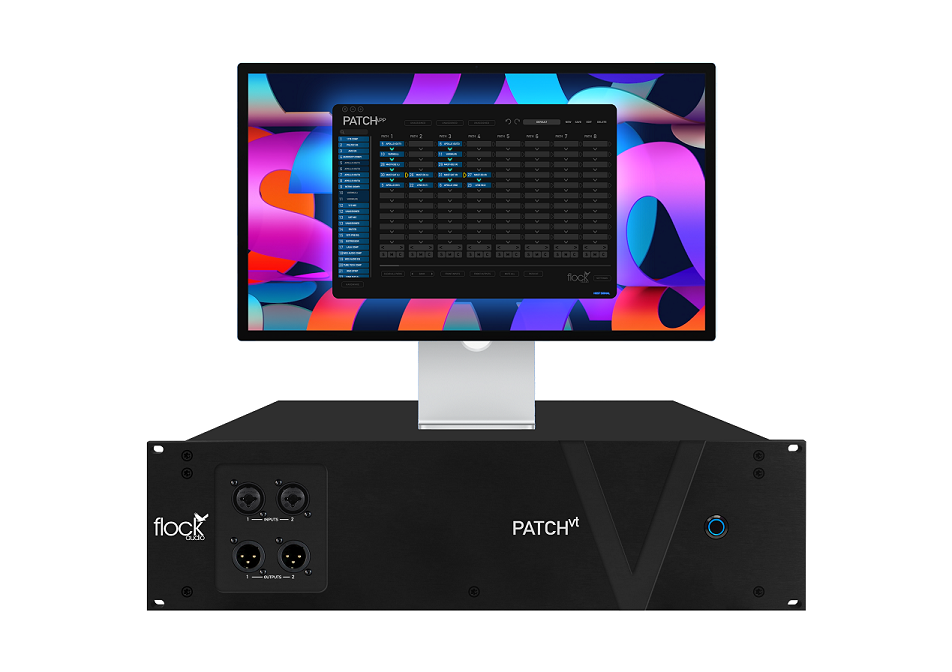 The next new product in the Flock line is the Flock Audio CX patch expander. The CX offers 8 mic/line inputs over XLR/TRS combo jacks, connecting to any of the Flock Audio PATCH series patchbays, via DB25 (Tascam Standard Pinout). This allows to expand your PATCH series patchbay giving direct inputs for outboard gear, or microphones. While the CX itself does not have micpres in it, it does provide Phantom Power, for active microphones. The Flock CX is 100% analog in signal path, providing a +4 Line Level design, and sonic transparency, and the digitally controlled routing is handled via the included 10ft USB 2.0 cable/connection and PATCH APP software.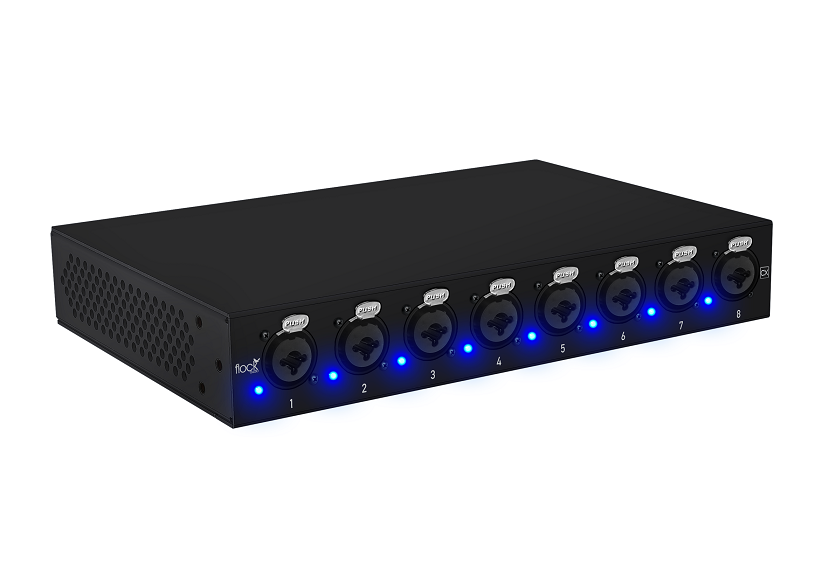 These two new products offer a nice addition to the PATCH Series of products from Flock Audio. These provide more flexibility and options for you to set up the best routing system for your needs and studio.