Kali Audio has just announced the new Kali Audio IN-5-C, a ceiling and wall mountable version of their popular IN-5 Studio Monitors! If you're looking into setup a system for Dolby Atmos, depending on your budget, this could be the perfect speaker for you!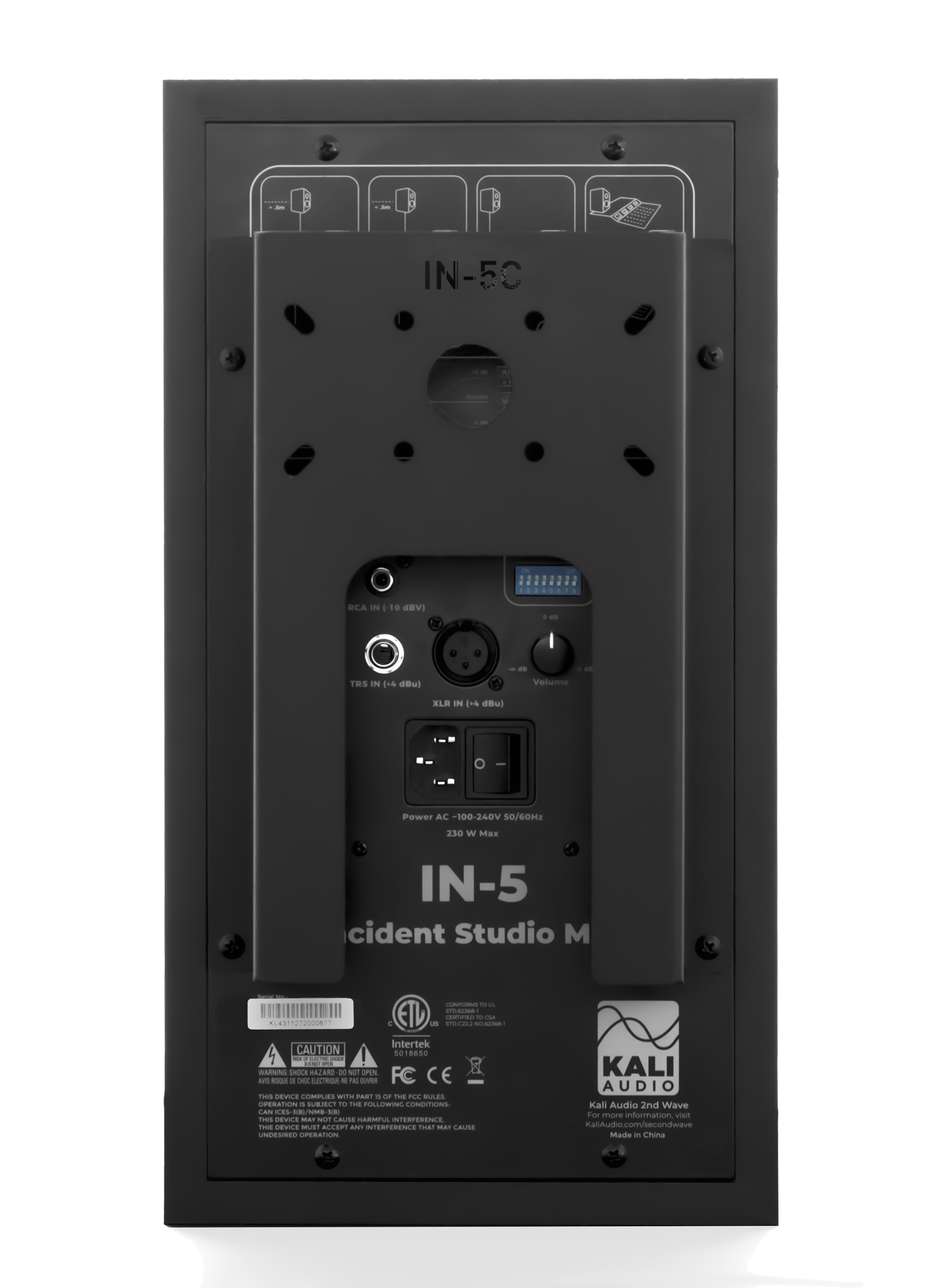 In the box, you get the IN-5 with a mounting adapter plate attached to the back of the unit. This is to be used with third party or DIY mounting solutions. Meaning, the wall mount is not included. However, Kali has recommended some that work great for these monitors: Triad-Orbit SM-1 or Triad-Orbit SM-2. Note: The Triad-Orbit SM-1 and SM-2 mounts aren't formally in production yet and the mount you see in the photos are just prototypes. They are expected to be announced and available for purchase this Summer.
The Kali Audio IN-5 Studio Monitors feature:
High-ouput 5 inch woofer with 80W power amp
Coaxial midrange and tweeter (4 inch midrange driver and a 1 inch textile dome tweeter)
Upgraded 3-channel Class D amplifier
Low noise port tube
Boundary EQ switches
XLR, TRS and RCA inputs
If you have any questions about Kali Audio or the new IN-5-C Studio Monitors, give us a call and we'll be happy to help!