Neumann has just announced the new Neumann KH 150 Studio Monitor! The new KH 150 (available in Standard Black and White) represents the start of another wave of evolution in the Neumann monitor portfolio. As Neumann has continued to expand their lineup with product updates and new models, the KH 150 Studio Monitor is the perfect new addition. Not only does this monitor close the gap in the KH line, it also comes with massive power reserves.
Neumann claims that it's new 6.5" woofer offers higher reproduction accuracy than anything currently on the market. The KH 150 delivers a maximum SPL of 118 dB at 1 meter and a deep bass response down to 30 Hz! And as you have come to expect from the more recent models of the KH line, the new model also is DSP driven and exhibits all the superior performance features that digital signal processing has to offer. The KH 150 comes with an AES67 option and is available in anthracite and white.
Neumann KH 1500 Studio Monitor Features:
High-precision drivers, Mathematically Modelled Dispersion™ (MMD™) waveguide
Linear frequency response 39 Hz … 21 kHz (±3 dB)
Linear phase response 105 Hz … 16 kHz (± 45°) with latency < 2,6 ms
DSP engine allows for room adaptive calibration via Neumann's MA 1
Razor-sharp imaging due to extremely low tolerances (± 0.8 dB)
May be combined with other KH line speakers in immersive/surround setups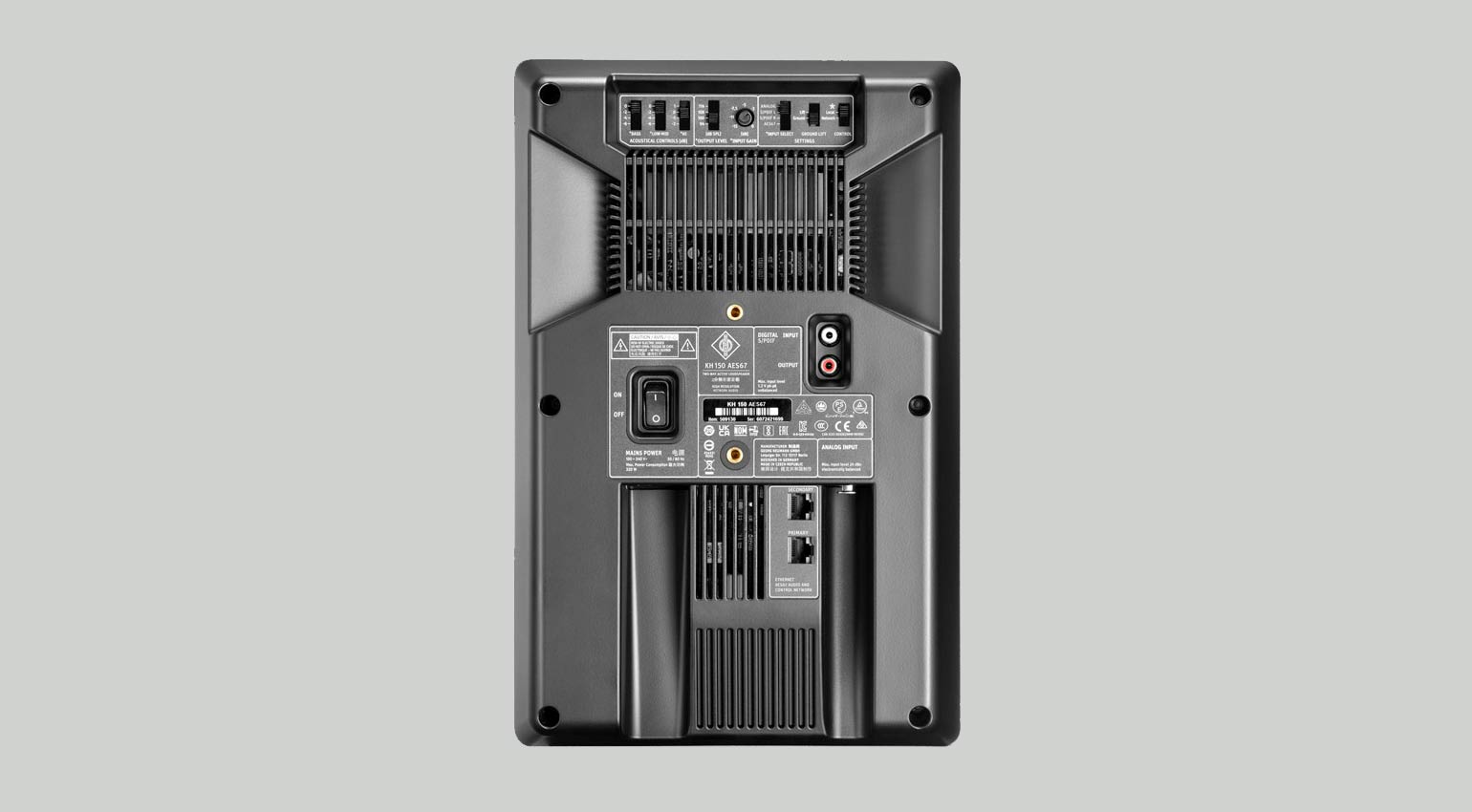 The Neumann KH 150 Studio Monitors are available for purchase NOW at Front End Audio! These studio monitors are available in two colors: White and Standard Black.

If you have any questions about the KH 150 Studio Monitor or any of Neumann's products, give us a call and we'll be happy to assist!