Introducing the Universal Audio Apollo Twin X USB DUO for Windows! What's up guys, Wes from Front End Audio here and as you may know, when the Apollo X series of interfaces first came out, they were only available with a Thunderbolt port. This meant many Windows/PC users were out of luck. I remember when I switched from Mac to PC, it was a total nightmare getting my Universal Audio Apollo X4 Interface to work. I had to first be sure I bought a computer that supported Thunderbolt, then buy and install a Thunderbolt PCI card, and then struggle for over a week trying to tweak settings in my computer's BIOS. I finally was able to get it to work but had my Apollo had a USB port, it would have been so much easier. While Universal Audio has only announced a USB version of the Apollo X Twin Duo as of now, this is huge for Windows users. The Apollo X Interfaces are some of my favorite on the market right now and I'm stoked that more people now have access to the Apollo Twin X with its updated and improved converters and preamps since the last version (silver face) of the Apollo Twin USB.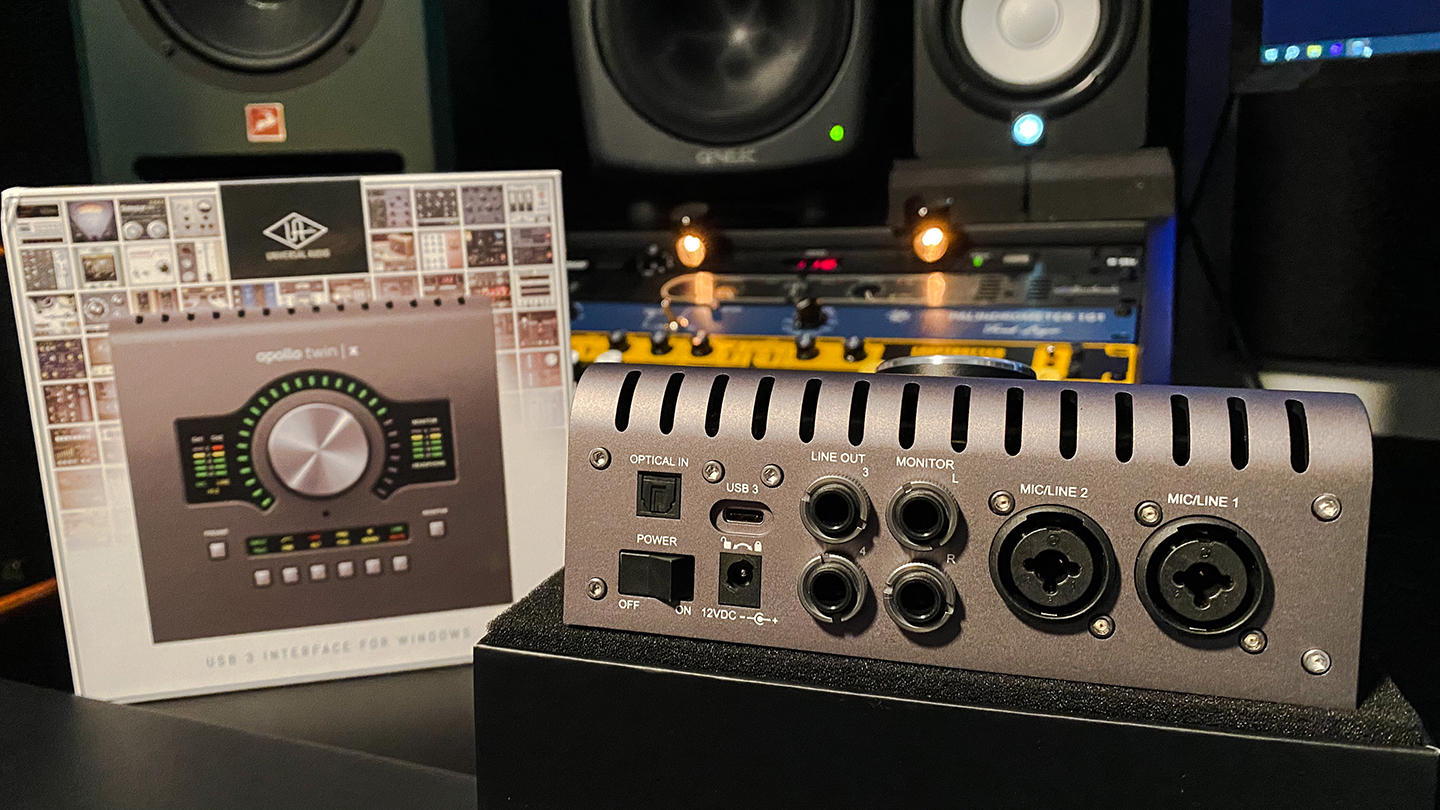 The Apollo Twin X For Windows features a USB 3 (USB-C Type) port and other than that, there are no differences between it and the Thunderbolt version. It's a DUO which means there are two internal DSP chips inside to power your UAD plugins. Also, this is a "Heritage Edition" Apollo Twin, meaning it comes with a nice bundle of plugins for free! Those will be activated to your Universal Audio account upon activation. In the bx, you'll find your Apollo Twin X, your power adapter, and a Getting Started Guide.

We're big fans of Universal Audio and are happy to see that they're taking care of us Windows users! The new Universal Audio Apollo Twin X For Windows is available for purchase now at Front End Audio! If you have any questions about it or any of Universal Audio's other products, give us a call! We're here to help!