United Studio Technolgies has just released the new United Studio Technologies UT Twin87 Microphone! The UT Twin87 offers the authentic sonic capabilities of both "87-style" microphones in one package! United Technolgies extensively measured component values and circuit differences between "golden reference" specimens of the very earliest available microphones of this style. They also did this with some of the newest revisions produced. All of the variations were studied, documented and their audible differences were carefully teased out. No mere 'EQ/boost' circuit or digital gimmick would cut it. The UT Twin87 literally toggles between two discrete 87 style circuit topologies, separated by nearly half a century.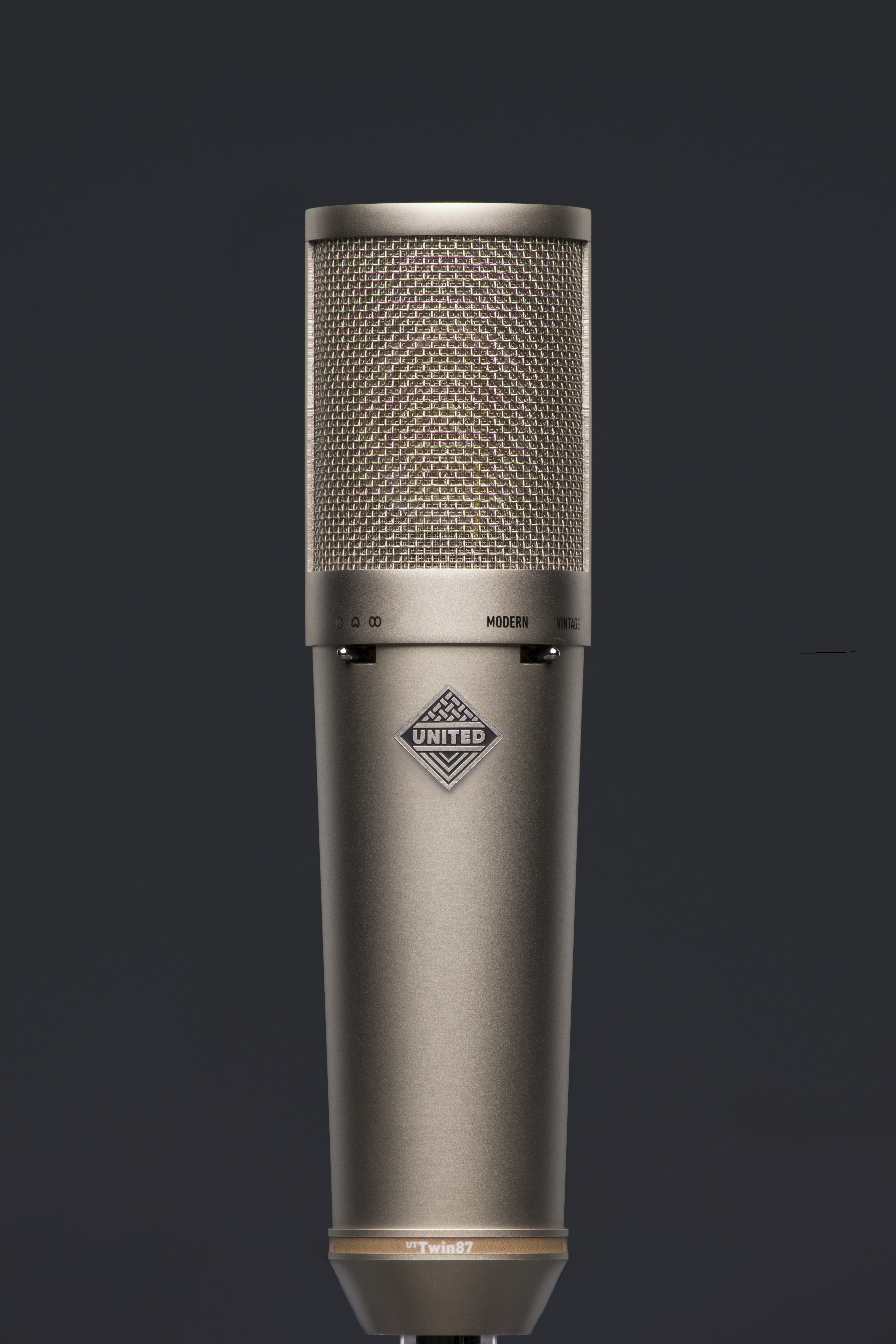 The UT Twin87 Features:
Modern/Vintage switch: Not just some gimmick, or voice-trickery — the entire circuit reconfigures itself to the original specifications, energizing the capsule to the same specifications.
Custom United 24k gold sputtered dual diaphragm/dual backplate K87 style capsule.
Custom wound, American-made United transformer with 4x the iron mass of "other 87s".
The only "87-style" microphone that has options to engage/disengage it's RF filter — a modular approach that captures both versions of the classic, as well as combinations in between!
True-cardioid mod built right in; the very same modification done to vintage microphones by the most demanding of engineers, without sacrificing polar pattern selection.
Absolute workhorse, a desert-island microphone for professional studios and voiceover work.
Clean, clear, articulate, open sound. Low noise and high headroom and dynamic range.
The United Technologies UT Twin87 Microphone is available for purchase at Front End Audio! If you have any questions or would like help placing your order, give us a call and we'll be happy to assist!