Introducing the NEW Softube Console 1 Channel MKIII Software Mixer! The popular Console 1 Software Mixer from Softube has been updated with a lot of cool new features! If you're unfamiliar with Console 1, it's a unique control surface for Softube and UAD plugins which allows you to get hands on with your softwarec with a real console feel and touch. This is Softube's take on the perfect hybrid channel strip.
What's new with Console 1 Channel MKIII?
Premium bead-blasted aluminum in a Nordic Night Sky finish

Dual high -resolution smart screens
27 Analog Feel potentiometers with touch sensitivity
Two instances per Shape, EQ, and Compressor section
Dual USB-C port with daisy chain compatibility
VESA and 19-inch rack mounting options
Console 1 Core Mixing Suite, featuring: Softube Tape/Preamp section, Shape: Transient Shaper plus new utility tools, Two equalizers: passive vintage and precise modern, Three compressors based on FET Compressor MkII,Bus Processor, and OPTO Compressor, and a Newly designed drive algorithm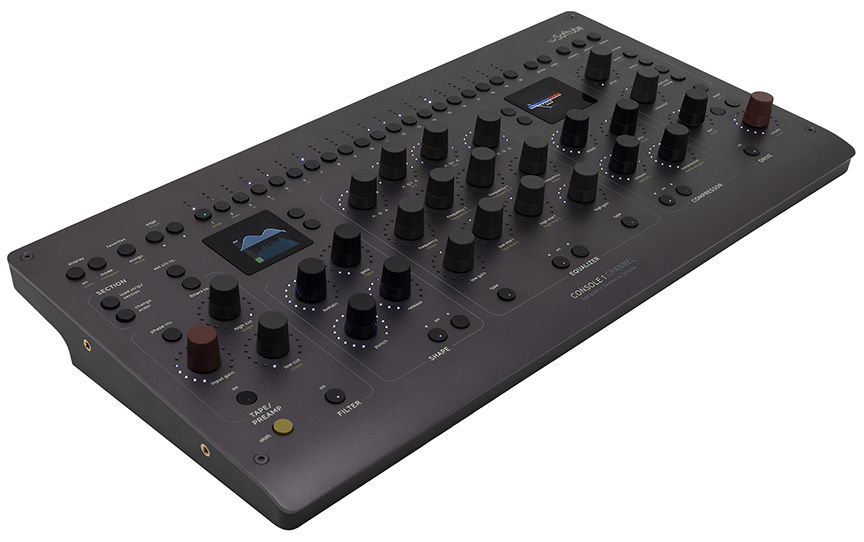 Softube has been making class-leading products for the modern computer-based musician since 2003. Obsessive attention to sound quality means that Softube's software plug-ins and hybrid hardware/software solutions win hearts as well as awards. The new Console 1 Channel Mk III is available for purchase now at Front End Audio with a street price of $899! The first batch is expected to start shipping by late October 2023. If you have any questions about Console 1 or any of Softube's other products, give us a call! We're here to help.