Introducing the new Shure SM7dB Microphone with Built-in Preamp! Shure has just announced the new SM7dB Microphone and if you ask us, it's about time! This year marks 50 years since the launch of the iconic Shure SM7b microphone and if you're familiar with it, you know it's a very quiet microphone. That means you need a high-quality preamp or a gain booster like the Crimson Audio Mogaine or the Crimson Audio 7-Up to give it some extra clean gain - without bringing up extra unwanted noise. The SM7dB features a phantom-powered, built-in preamp that was designed by Shure. This integrated preamp provides a supplementary +18 or +28 decibels (dB) of clean gain, eliminating the need for a separate preamp, and freeing users from the hiss and noise introduced by many audio interfaces when their preamps are driven to the levels necessary to provide enough gain for the SM7B.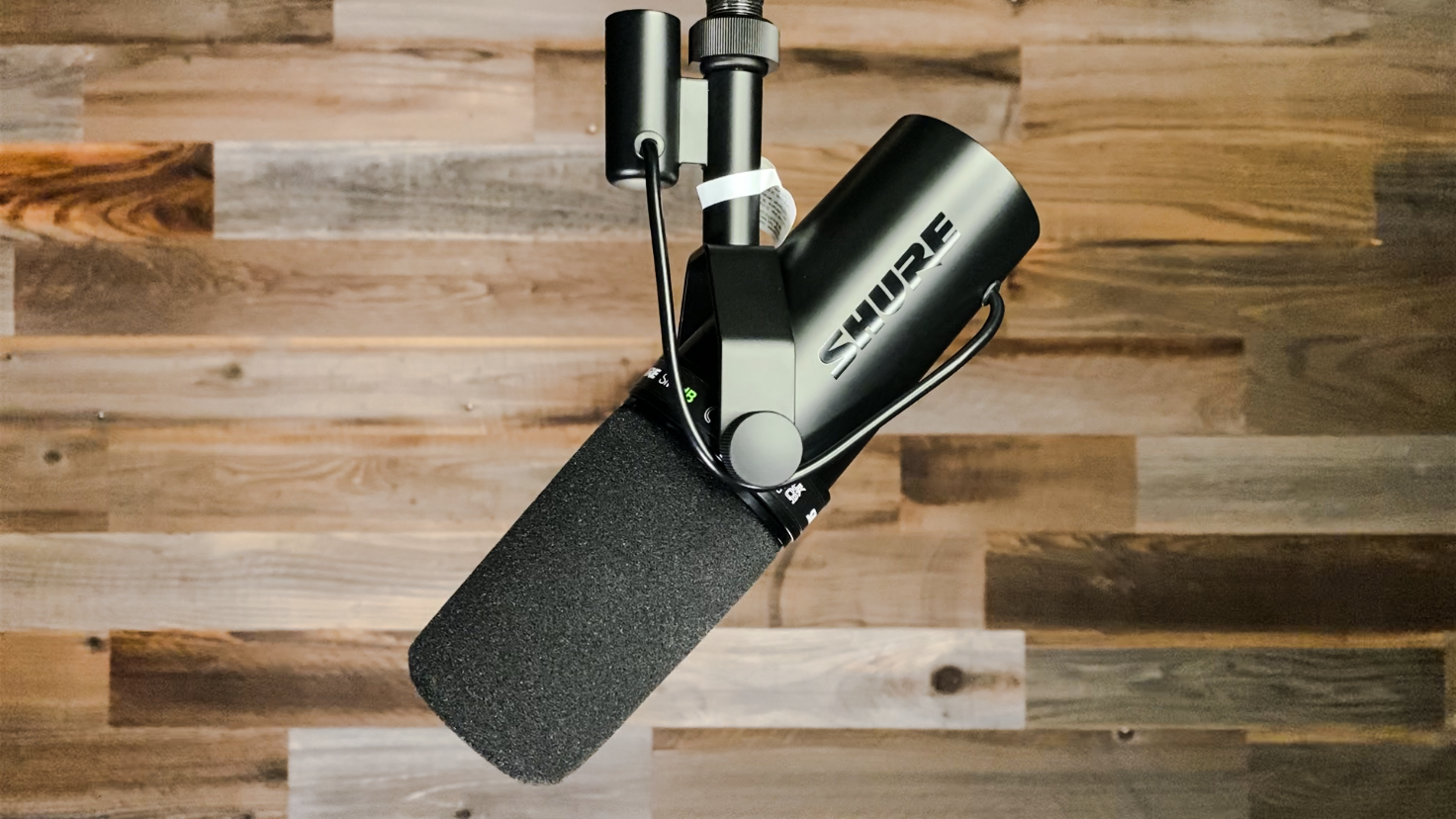 Ideal for users of all experience levels, the SM7dB's additional gain brings the microphone's sensitivity up to a level optimized for typical audio interfaces. This guarantees users enough gain on hand for their audio to be heard with maximum clarity in a recording, on a broadcast, or while streaming, regardless of their audio interface. For situations not requiring additional gain, users can simply set the integrated preamp to "bypass" to revert to original SM7B performance. Delivering the smooth and controlled sound of the SM7B, the SM7dB's wide-range frequency response is perfectly suited to pristinely capture singing, spoken word, and podcasting, as well as loud sound sources, including drums, loud vocals, and amplifiers. Sporting the same EQ controls as the SM7B, the SM7dB's bass roll-off and presence boost can be applied to best fit the sound source and recording environment.
The Shure SM7dB Microphone is available for purchase now at Front End Audio! If you have any questions about the SM7dB or any of Shure's other awesome products, give us a call! We're here to help.