Heritage Audio has just released the new BT-500 V2 Bluetooth Module! This 500-Series Bluetooth module provides a quick and trouble-free solution to accessing streamed audio from your mobile device over Bluetooth! And guaranteeing the highest possible quality along the way. The BT-500 V2 frees you from those dreaded mini-jacks and provides a professional solution to the everyday problem of streaming audio in a studio environment. No more clumsy, faulty adapters and cables connected to questionable DACs from consumer devices. It's so simple, but so perfect, Heritage Audio guarantee's you won't go back to the old ways again.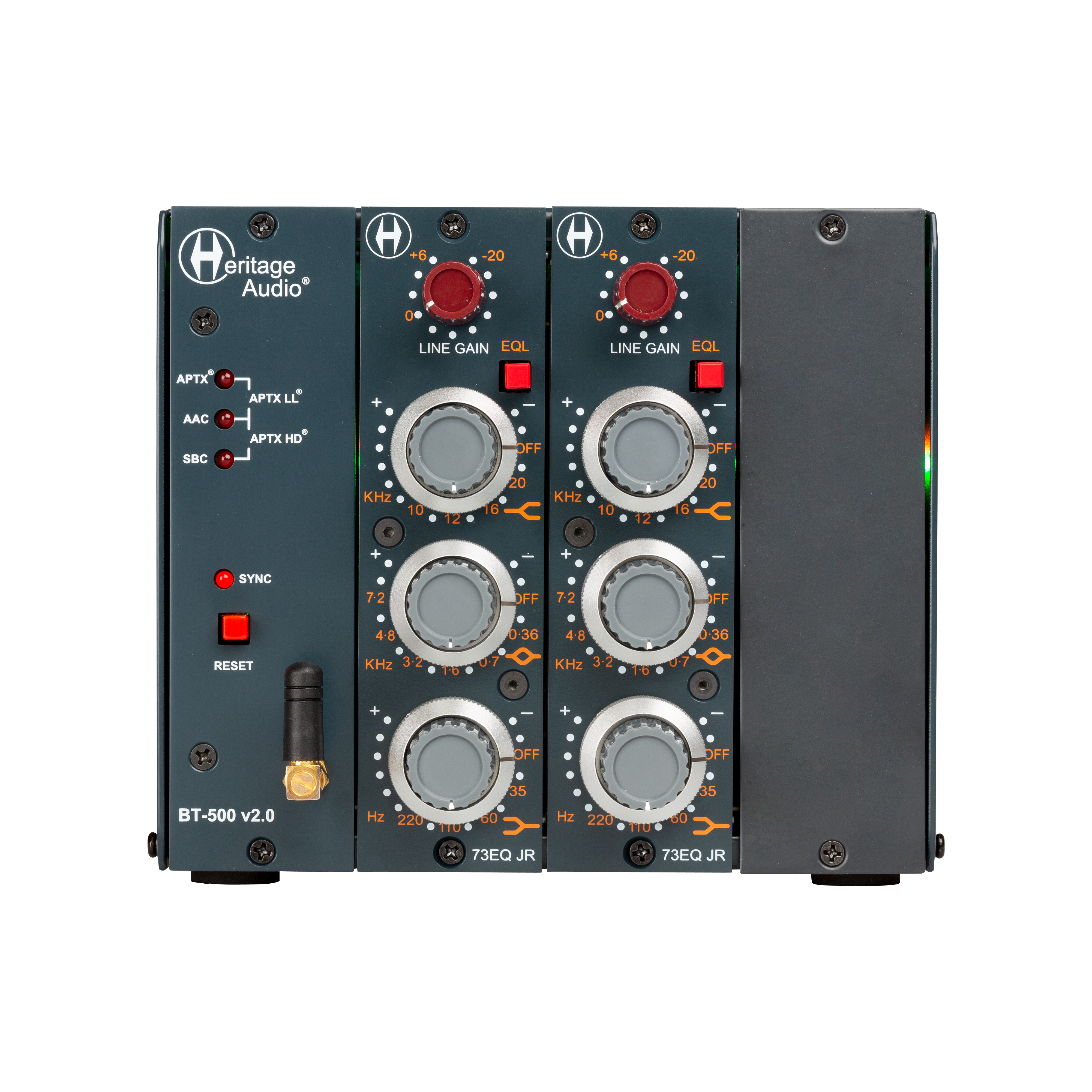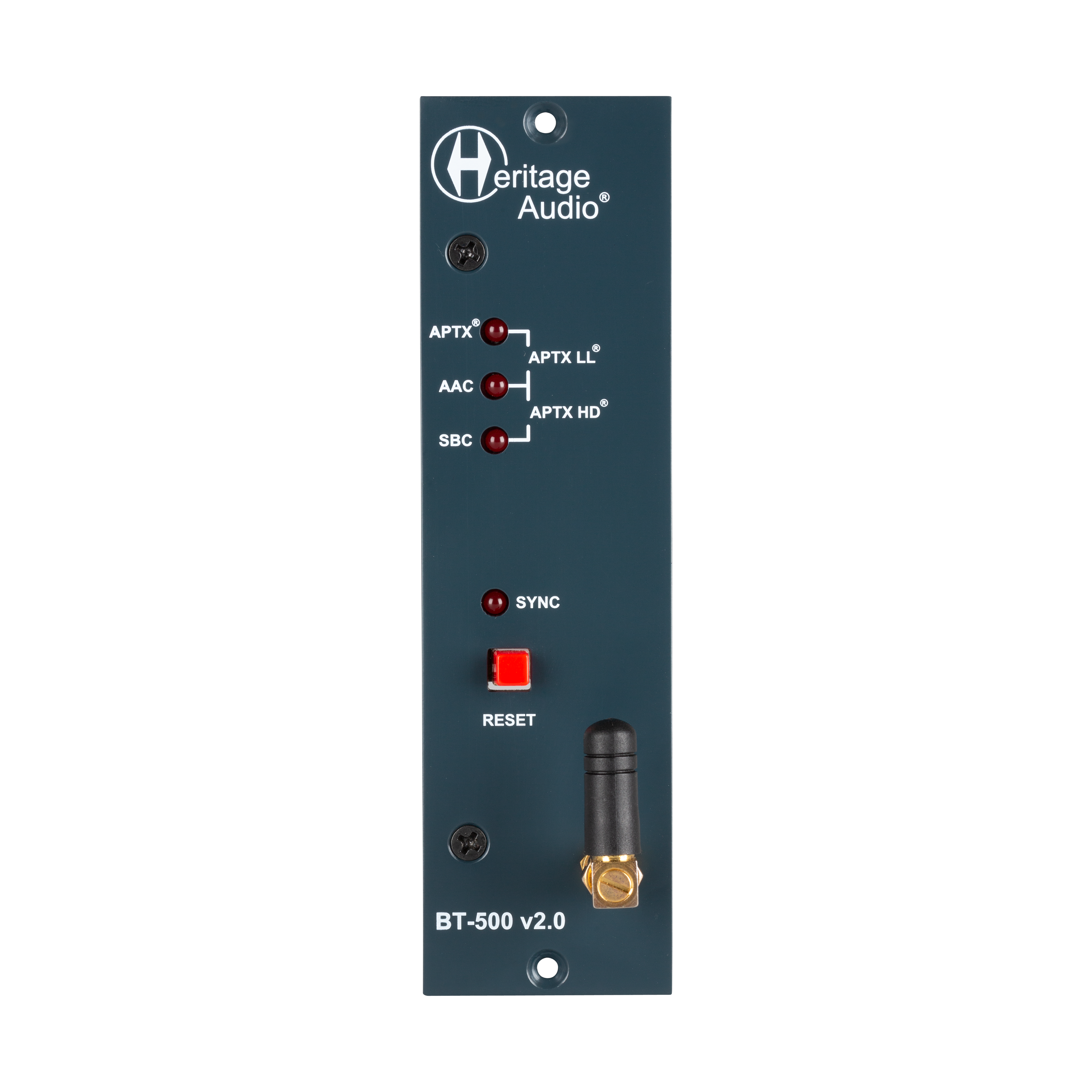 Received over Bluetooth, your audio appears on fully differential Burr Brown balanced outputs giving you +24dBu able to drive a load of 600 Ohms. You´ll have enough quality to do direct level comparisons while mastering or mixing. Presented in the convenient 500 series format to make it available to everyone at a very accessible price.
With this updated version of the BT-500 V2, now all of the best codecs available are covered. Including: aptX, aptX LL & aptX HD, AAC and SBC. This is to ensure you can stream audio at the highest quality possible. Whether you're using a mobile phone, tablet, watch phone or whatever, you can be assured that the BT-500 V2 will detect the best option available for seamless integration.

The Heritage Audio BT-500 V2 Bluetooth Module is available for purchase here at Front End Audio! If you have any questions, give us a call and we'll be happy to assist!