Focusrite has just announced the new Focusrite Clarett+ OctoPre Microphone Preamp! The Clarett+ OctoPre is an 8 channel ADAT microphone preamp that builds on the strengths of the previous Clarett OctoPre with a variety of improvements to help you make your best music yet.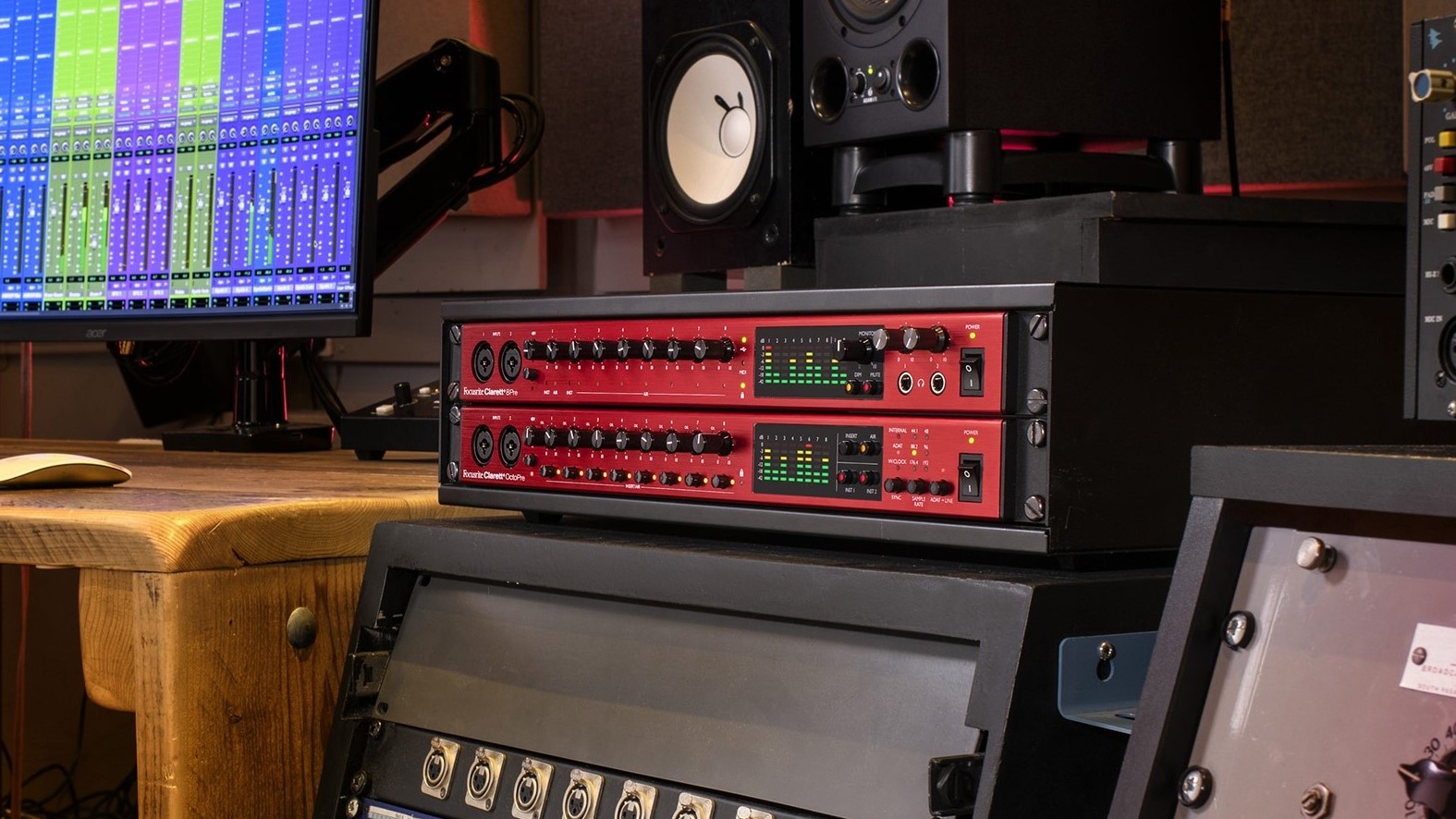 Key Improvements:

Reduced THD+N (total harmonic distortion plus noise) performance on the analog inputs provide an even more accurate representation of the source signals than the previous Clarett interfaces. Without unwanted coloring or distortion, Clarett+ will enable you to hear every detail and achieve a clearer and purer sound. This is especially applicable to quiet source signals where the gain is high, such as with acoustic guitar, strings, lead instruments, and vocals involving a lot of rests or pauses.
A newly chosen DA converter used in conjunction with meticulously designed output filter circuitry gives you greater control of your mix and retains a high level of clarity. A lower D-A converter noise floor highlights the intricate dynamic variations in mixes and recordings, with more low-level detail than ever before, allowing you to multi-track with confidence. The improvements to the D-A converter will be especially noticeable on music with high dynamic variation.
Improved headphone outputs and DAC performance provide a true representation of the source at all levels — on any headphones — and inform decisions at every stage of the creative process. Powerful outputs cater for varying headphone impedances, without the need for a headphone amplifier. Clarett+ excels in both quiet acoustic sessions and loud drum recording environments, ensuring that you can adapt to any situation without sacrificing audio quality.


The Clarett+ OctoPre is for both the aspiring and established engineer. Eight high headroom, low noise, and low distortion Clarett+ preamps — featuring All-analogue Air with relay-controlled circuitry — capture drums, vocals, and acoustic instruments with superb clarity. Two JFET instrument inputs capture the true characteristics of guitars, just like plugging into an amp. High-quality A-D/D-A converters brings audio clarity to studio tracking sessions with high dynamic range, ultra-low noise, and ultra-low distortion. Exceptional D-A conversion ensures that audio quality is preserved when sending audio to analogue compressors, EQs, and effects. Add Clarett+ OctoPre to a 2Pre, 4Pre or 8Pre to expand your I/O easily and consistently via ADAT, so that you can record a whole band together while maintaining analogue purity and clarity as well as bringing the classic Focusrite Studio Console sound to your recordings. You also have inserts on every channel!

The Clarett+ OctoPre is available for purchase now at Front End Audio! If you have any questions, give us a call and we'll be happy to assist!