Introducing the Neumann NDH 30 Black Edition Headphones! In the short time since its launch, the open-back Neumann NDH 30 has established itself as the new reference headphone in countless studios around the globe. One of the key factors for this overwhelming success is sound compatibility to our KH-line studio monitors: The NDH 30 offers the same linear response as Neumann loudspeakers in combination with Automatic Monitor Alignment MA 1. This makes the NDH 30 a reliable monitoring tool for mixing and mastering as well as a perfect reference for headphone playback. Moreover, its precise three-dimensional localization recommends the NDH 30 for binaural monitoring of immersive content. As with the closed-back NDH 20, there was only one user request: How about an all-black version?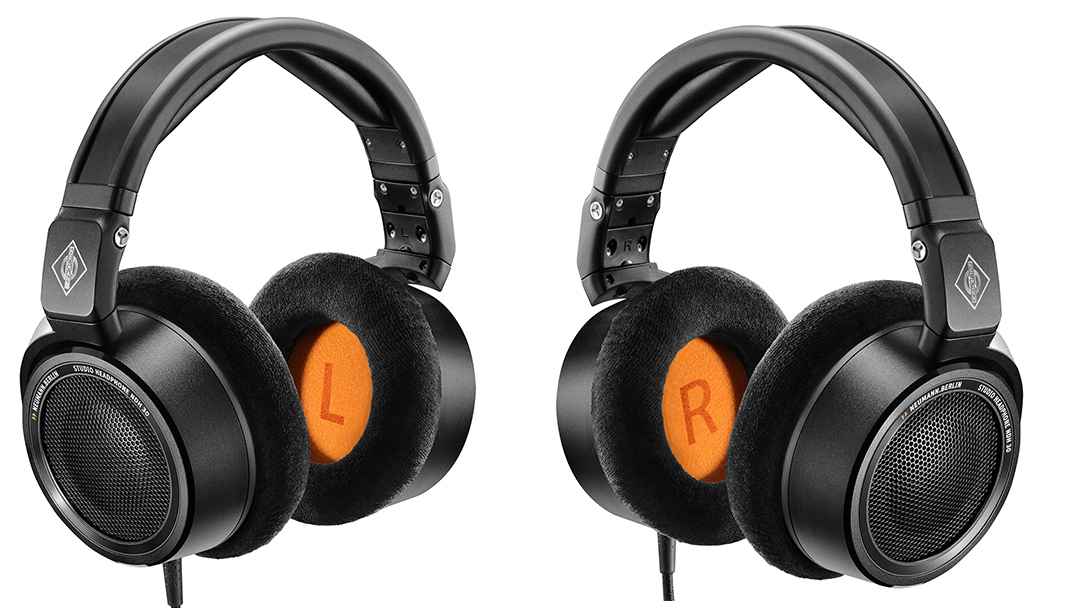 Circumaural open-back headphone with outstanding detail resolution and high-precision stereo imaging with razor-sharp localization. Its linear soundstage and superior transient response recommend it for the most demanding applications such as mixing and mastering.
Linear sound, similar to a perfectly calibrated Neumann loudspeaker system
High-resolution stereo panorama with precise localization
Transparent, detailed sound image, ideal for mixing & mastering
Excellent wearing comfort
Foldable for easy transport
Detachable cable, internally balanced
The NDH 30 Black Edition are available for preorder at a street price of $649.00!! Shipping tis expected to commence in late August 2023. If you have any question just reach out to your sales rep here at Front End Audio!