Introducing the Lauten Audio Snare Microphone! Lauten Audio has just released the new Lauten Audio Snare Microphone! This is a purpose-built FET condenser microphone specifically for snare drums. It's made for real-world use and is intended to work for just about every snare drum in every situation, regardless of the player, snare type, or location. It features a solid brass headframe with a mildew-resistant dust filter which will protect it from stick hits, dust and debris in the studio or on stage. The Snare Microphone's capsule is hand-tuned and it's circuitry is based on the same tech used in Lauten Audio's award-winning Synergy Series microphones!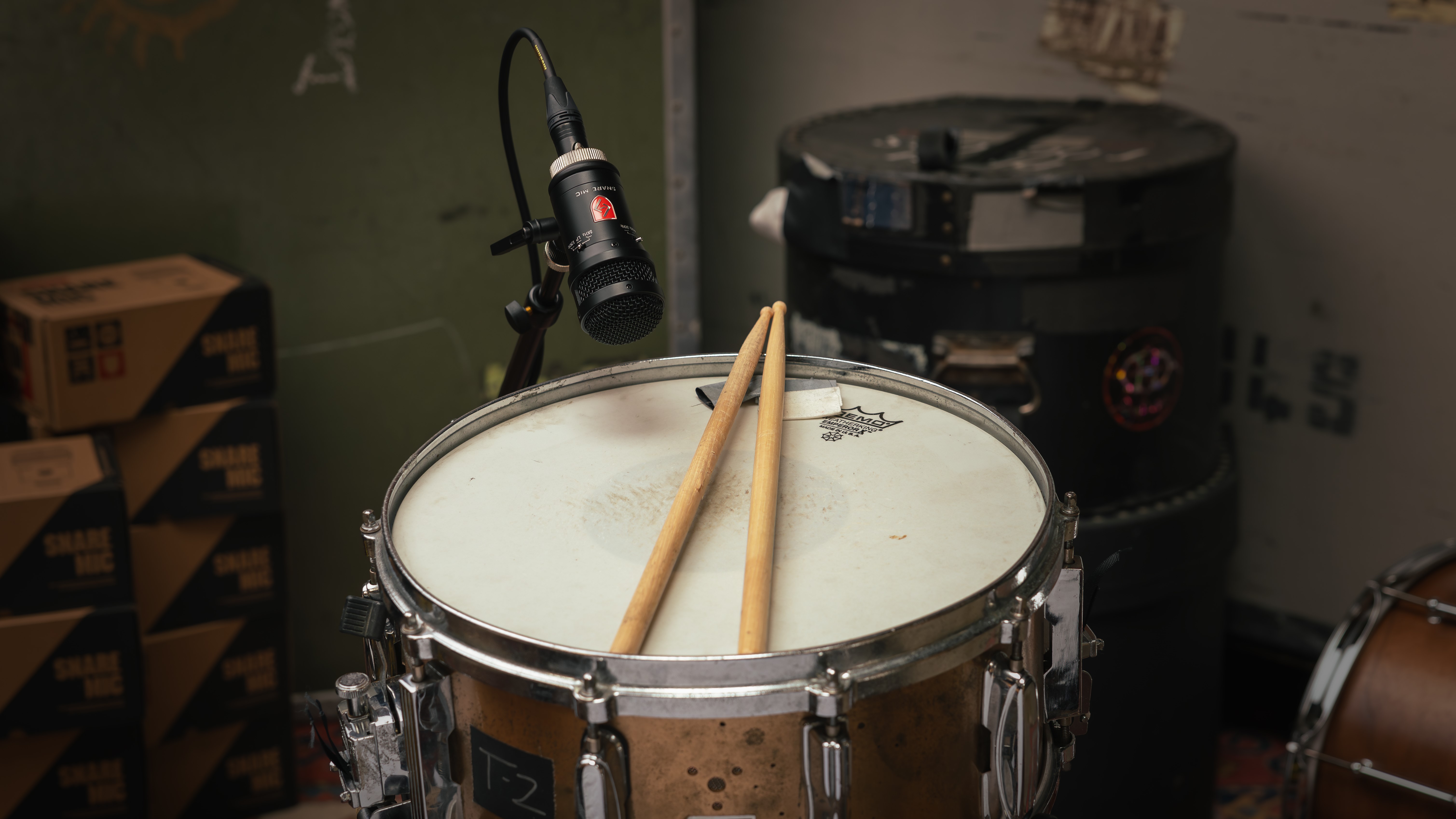 Onboard Sound Shaping
The Lauten Audio Snare Microphone has some helpful switches to shape the microphone's response to your snare!
High Cut – Snare Mic's unaltered high-frequency response is designed for mix-ready sound. It maximizes stick crack and playing dynamics while delivering open, lifelike top-end air.
12kHz High Cut – Smooth out high-end for a dynamic microphone-style sound. This setting balances the microphone's sound and adds a dip after 7kHz to help reduce cymbal bleed, followed by a slight increase from 12kHz-15kHz to help maintain a natural, open snare attack.
5kHz High Cut – Reduce extreme bleed caused by cymbal or stage volume. This setting creates a much smoother response from 1kHz-7kHz, with a slight rise in the 5-7kHz range, followed by an immediate drop-off after 7kHz so that more character, presence, and attack can be EQ'd back into a sound without accentuating problematic high-frequency information
Flat Low Cut - Allow all low-frequency information to pass for chest-pounding bottom-end with each snare strike.
80Hz Low Cut – Reduce low-frequency spillover from kick drums and toms while adding a slight presence boost to the sound of your snare drum.

140Hz Low Cut – Retain the presence boost of your snare drum's fundamental frequency while significantly reducing phase incoherence and spillover from kick drums and toms.
The Lauten Audio Snare Microphone is available for purchase now at Front End Audio! If you have any questions about this mic or any of Lauten Audio's other products, give us a call! We're here to help.