Steinberg has just launched the new Steinberg Nuendo 12 Recording Software! Nuendo 12 is the newest version of Steinberg's advanced audio-post production software. Nuendo has always been a vital tool in creating the soundtrack to many high-profile productions. Over the years, Steinberg has regularly released constant updates with workflow improvements, new features and additional, user-requested fuctions. Nuendo constantly exceeds the expectations of an audio workstation with high end and often unique capabilities that continue an ongoing revolution in audio and media production software.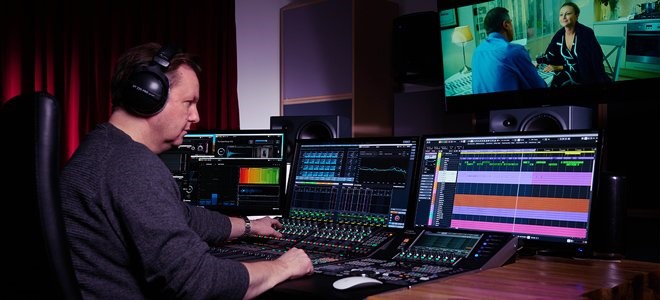 Nuendo 12 is packed with a ton of new features and updates including:

Dialogue Detection and Editing Improvements
Auto-Align Post Support
Audition tool and Fades
Multiple reference clips for Audio Alignment
Free Warp in the project window
ARA improvements
Headphones Match
Create Markers from Events
Dolby Atmos Setup Assistant
Binaural Downmix for Dolby Atmos Renderer
Sample-accurate volume automation
Channel freeze improvements
VST AmbiDecoder improvements
Left total Right total mixes
Export audio with sidechain

Steinberg Nuendo 12 Recording Software is available now at Front End Audio! If you have any questions, give us a call and we'll be happy to assist!