Greg Addington From Rupert Neve Visits Front End Audio! We recently had the pleasure of having Greg Addington from Rupert Neve visit us here at Front End Audio! It's always nice to have our reps pay us a visit, especially when they show up with gear! Greg brought in some of Rupert Neve's most popular products for some training, gave us a sneak peek of what's to come, and we spent the day talking gear!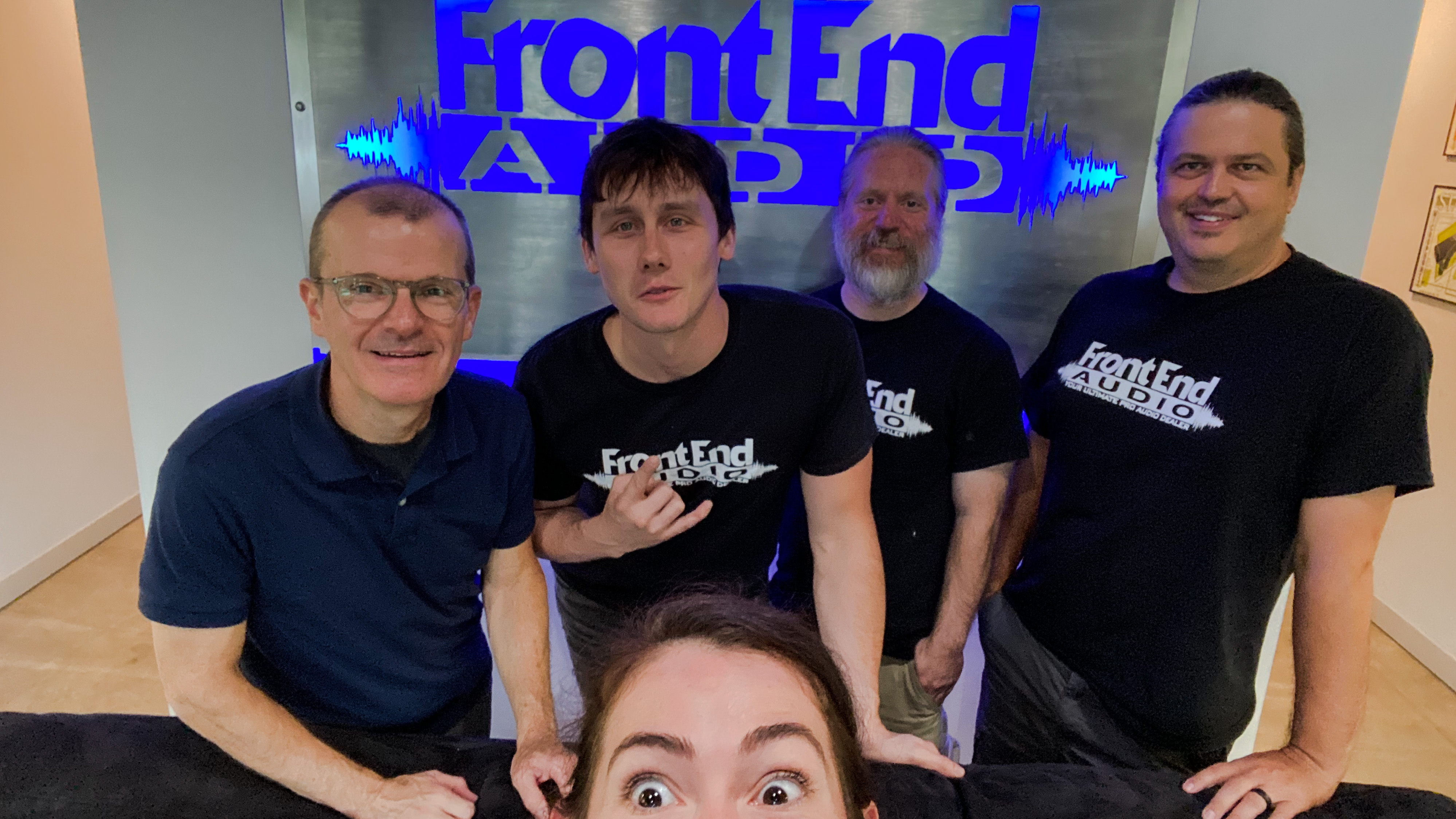 Rupert Neve Shelford Channel Strip
The Rupert Neve Shelford is one of our bestselling channel strips! It's one of Rupert Neve's flagship products and no matter what you're recording, the Shelford will serve you extremely well. It features a Class-A transformer-gain mic preamp, an Inductor EQ from the Shelford 5052, and a super punchy diode-bridge compressor. To top it all off, you have Rupert Neve's signature Silk saturation to further enhance your tracks. Silk is on a variable knob and you're able to select between blue and red Silk. It's a great way to add some nice bottom or a high-mid presence to your signal. The Rupert Neve Shelford Channel Strip is a solid and professional piece that we highly recommend you check out.

Rupert Neve Newton Channel Strip
The Rupert Neve Newton is the newer channel strip and is very impressive! You have another fully functional channel strip packed with the design history of Mr. Neve, at a price point that is easily in reach for anyone! The Mic pre is basically their 511 preamp, giving you a musical modern sound with clarity. The EQ is bold but natural, and the compressor is punchy but smooth. This thing handles any sound source with ease, but really fills things out well. It is amazing for tracking and processing pre-recorded audio, such as drums, guitars, bass, and vocals. You can also use it to enhance a mix! Of course it features the Rupert Neve Signature Silk Mode for controllable mojo. The Silk Red gives you more of an upper mid tilted saturation, and the Blue Silk an over all more weighted mid focus. Red is great on vocals and guitars, and Blue is perfect from drums and mix buss.
Rupert Neve RNDI Active Direct Interface
The Rupert Neve RNDI is one of the finest direct boxes you can buy in our opinion. Rupert Neve really knocked it out of the park. It's a high-fidelity DI with more clarity and punch than a lot of its competition. This was proven when we compared files that Greg bought in from a DI box shootout. There's a ton of headroom like with all Rupert Neve products and it's also able to be used as a reamp box! No matter if you're tracking bass or guitar, the RNDI is a DI box you should check out! We highly recommend it. If you need more than one high quality DI, there's also a two and eight channel version! Check out the RNDI-S (2 channels) and the RNDI-8 (8 channels). Whether you are in the studio or one the stage, the all of the RNDIs are amazing tools to have in your set up.

Rupert Neve RNHP Headphone Amplifier
The RNHP Headphone Amplifier is another product that's leading the way in its class. Like the front faceplate says, the RNHP is a precision headphone amplifier meant to give you a clean and precise headphone amplifier so that you can fully trust what you're hearing. It's got unparalleled sonic quality and has the ability to drive any pair of headphones without compromise. This allows you to perform, mix, and enjoy your music with stunning clarity. You have three input options and the ability to select between them on the front panel. The volume knob, like the whole unit, is solid and rugged. Like all Rupert Neve products, it's built to last. We were super impressed with it.
We had a great time with Greg from Rupert Neve and it was nice to get a refresher on some of their products and we look forward to the next visit! Rupert Neve is making some of the best gear on the market today. If you have any questions about the above products or anything else from Rupert Neve, give us a call at Front End Audio! We're here to help.