Go for the Gold! Warm Audio Releases the Limited Edition WA-8000G Tube Microphone! Warm Audio's wildly popular WA-8000 is now available for a limited time in an exclusive gold finish. The WA-8000 is a true reproduction of a 90s modern-classic known as the go-to mic for rap, hip-hop, R&B and pop. Just like the original, the WA-8000 boasts a natural and open top end, supremely clear midrange, and the ability to render brilliant detail. Living up to its highly sought-after sonic legacy, the WA-8000 is engineered true to spec, featuring premium components, an all-brass K67-style capsule,and, now, with a high-quality & durable nickel plating mixed with real gold. The Limited Edition Gold WA-8000G meets all of the critical specifications of the original, giving you the true sound of modern R&B and Hip-hop in a sleek new design.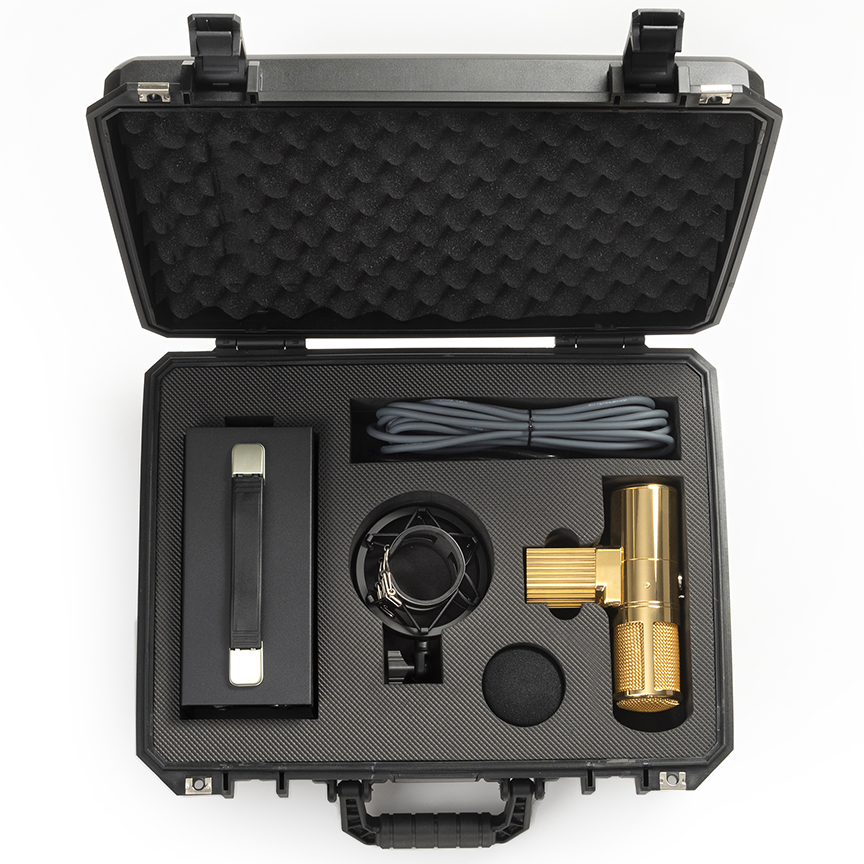 The WA-8000 is easily recognizable by its open top end, crystal clear midrange, and an uncanny ability to capture every detail of acoustic sources. While most commonly known for modern R&B, Rap, and Hip-hop, the WA-8000 gives you that unmistakable "airy" and polished sound associated with some of the most hi-fidelity recordings of the 90's and beyond. The WA-8000 is a true studio workhorse equipped to capture any voice or acoustic instrument with elite results.
Same as Warm's original black design, the Limited Edition WA-8000G is built using carefully selected, premium components including Swedish-made Lundahl transformer, NOS 6AU6 tube, all-brass K67-style capsule, and custom-designed external tube mount and heat sink. The Limited Edition Gold WA-8000G includes a professional-level, hard carrying case to ensure safe transport of the microphone and its premium components - wherever you record.
The new Limited Edition WA-8000G is now available for purchase, and expected to start shipping in October. Reserve yours today!