In a very exciting announcement, it has been revealed that the Gainlab Audio Empress Equalizer, has been nominated for the prestigious Sound On Sound 2023 Award! Gainlab Audio had this to say about their Empress:

"Our Empress Equalizer contains numerous amount of developments and we believe it is the most versatile pultec style equalizer currently in the market."
You can vote for the Empress at: https://www.soundonsound.com/sos-awards/sos-awards-2023-vote-now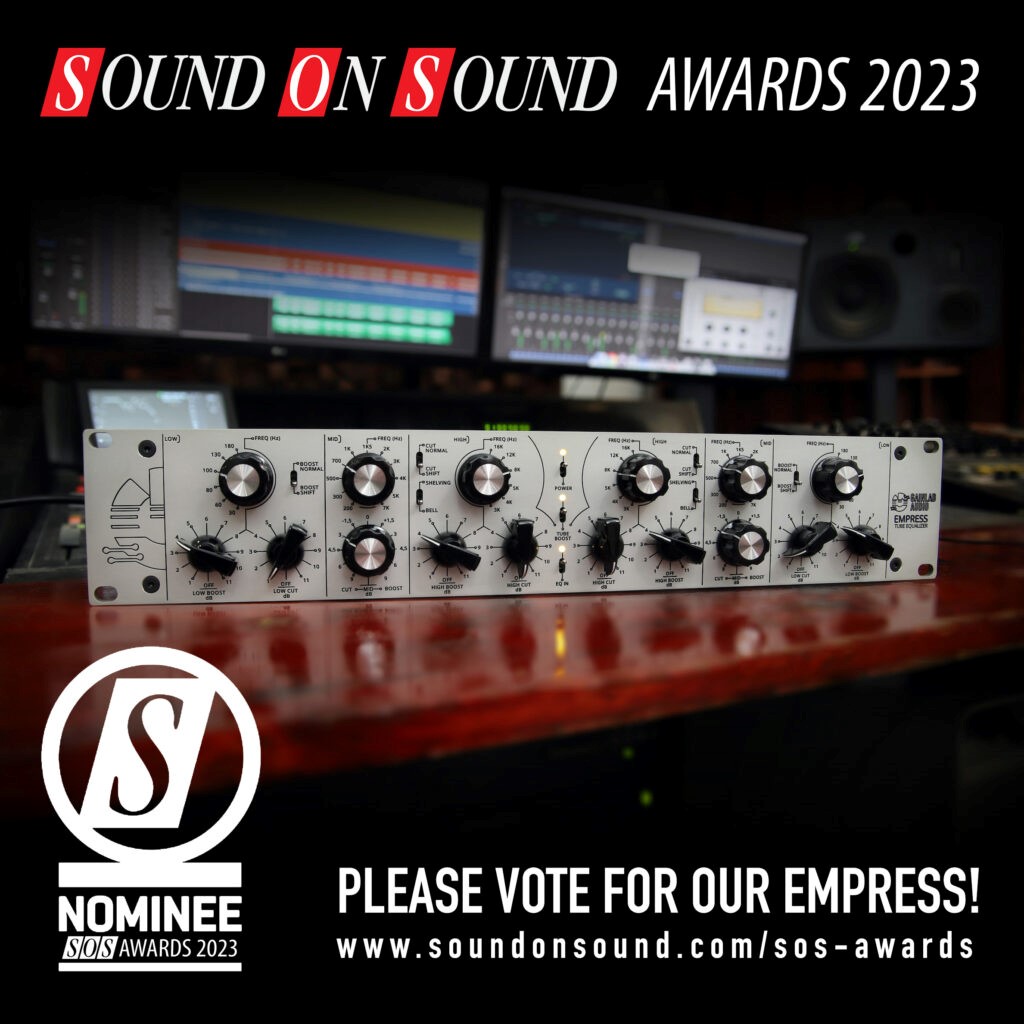 We here at Front End Audio have used the Empress many times and have truly enjoyed it. It is bursting with life and mojo, that really enhances your audio. Further, it being a dual channel EQ with Low, Mid, and Hi bands (all stepped controls), it can be utilized for mono, dual mono, and stereo tracking, mixing, and mastering applications. This make the Empress a very versatile EQ, and worth well more than the price tag.
Be sure to head over to the product page at Front End Audio here: Gainlab Audio Empress Equalizer for more information. Also be sure to check the videos tab for our overview and demo videos (coming soon). You'll be impressed for sure!