Starting a new studio and need to get up and running? Are you looking for a financing program designed to fit your needs and is structured to provide the best cash flow from your revenue producing equipment? Then Front End Audio has a solution for you. With Front End Audio's leasing partnership with All Media Capital, you have access to the gear you need so you can start making money now while paying off your purchase over time.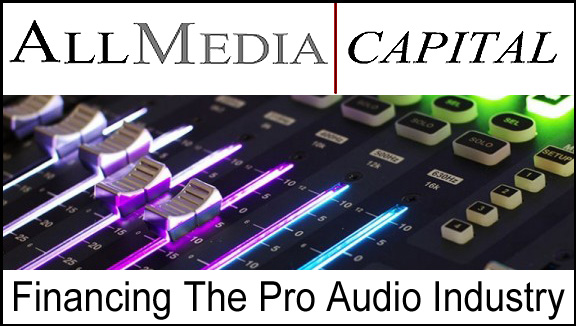 What do I need to qualify?
You must be looking to purchase $5,000 or more of equipment.

You must be a commercial, corporate or professional customer (a registered business), or a government, educational or non-profit organization (consumers are not eligible).

The business must be setup within the United States or Canada

Your personal credit does not need to be perfect. Typically an approval can be secured if you have established credit history and a 600+ credit score!

Start-up businesses also have options available.
Why Finance with All Media Capital?
All Media Capital has been providing Equipment Financing Solutions to the Professional Audio, Video and Broadcast Industries since 1988, as a result we feel uniquely qualified to meet your specific needs. Our Management, Credit and Sales Staff understand the equipment you are purchasing and most importantly how it benefit's your business. Our transactions range from $5,000.00 to $15,000,000.00+, and regardless of the amount you are seeking to finance, we provide the same level of service to all our clients. Your business is important!
How do I get started?
Fill out our the simple one page application.

Get an equipment quote or invoice from Front End Audio.

Fax both to 714-671-6922