SPL has released their all new SPL BiG Stereo Image Shaper. The SPL BiG expands SPL's 500-Series product portfolio with a double-slot module for stereo stage processing. SPL noted the features of the BiG including:
With the RANGE control, the frequency range which should be processed can be selected.
With the STAGE control, this frequency range can be moved backwards or forwards on the stereo stage.
The huge BIGNESS control adjusts the intensity of the processing.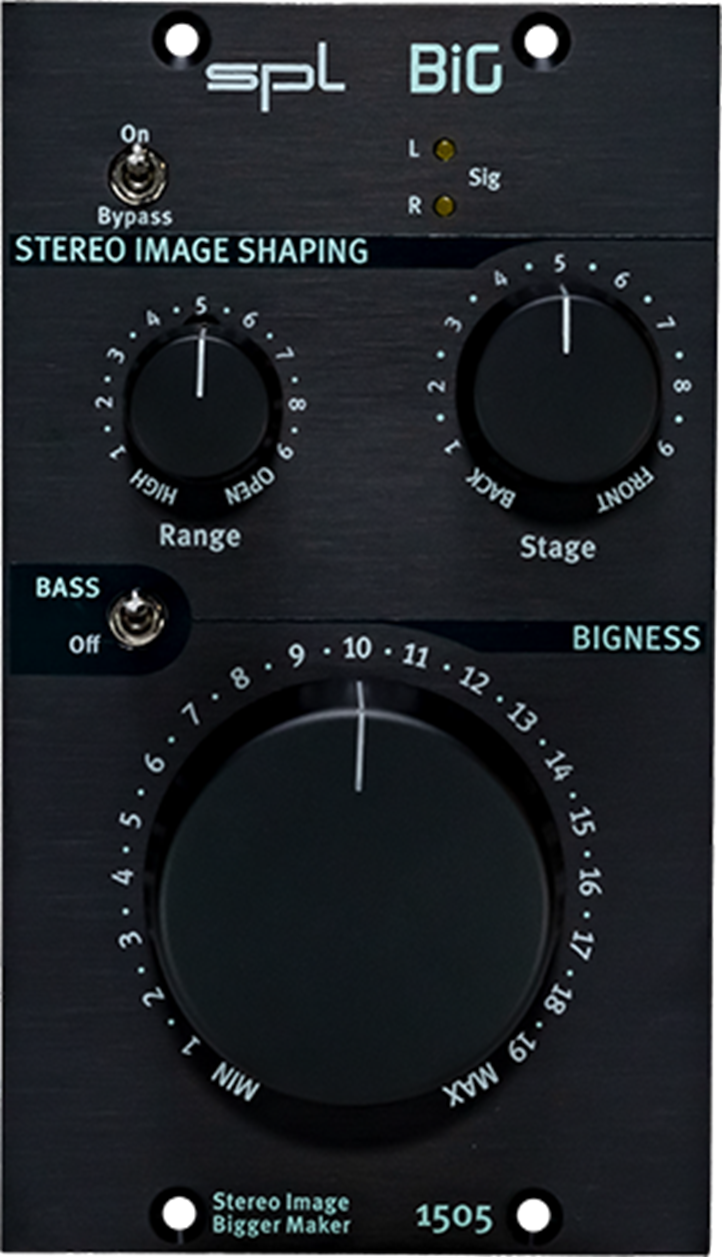 SPL further notes that the BASS function (which comes from their IRON Mastering Compressor), is a passive filter bass boost, implemented in a similar circuit to the AirBass function in the IRON.
As with all SPL products, quality of sound, function, and build are a priority. The BiG utilizes through-hole components, and is built in SPL's own productions facility in Niederkrüchten on the Lower Rhine, Germany.
The price of the SPL BiG is $649 and Front End Audio expects units to be shipping in late June to early July. Get your placed today and make sure you have your BiG reserved!