Rupert Neve Designs re-releases the Rupert Neve Dual Shelford Preamp! Originally a limited edition release, the demand for the Dual Shelford was so high that Rupert Neve Designs had no choice but to bring it back to market as part of their main product line. The Shelford Channel is probably the most popular product that Rupert Neve Designs offers, being a full channel strip based on classic 1970's designs from Mr. Neve. With his legacy re-birthed in the Shelford Channel, many people wanted two channels of that 1073 based preamp. Thus the Dual Shelford was released in a limited edition run.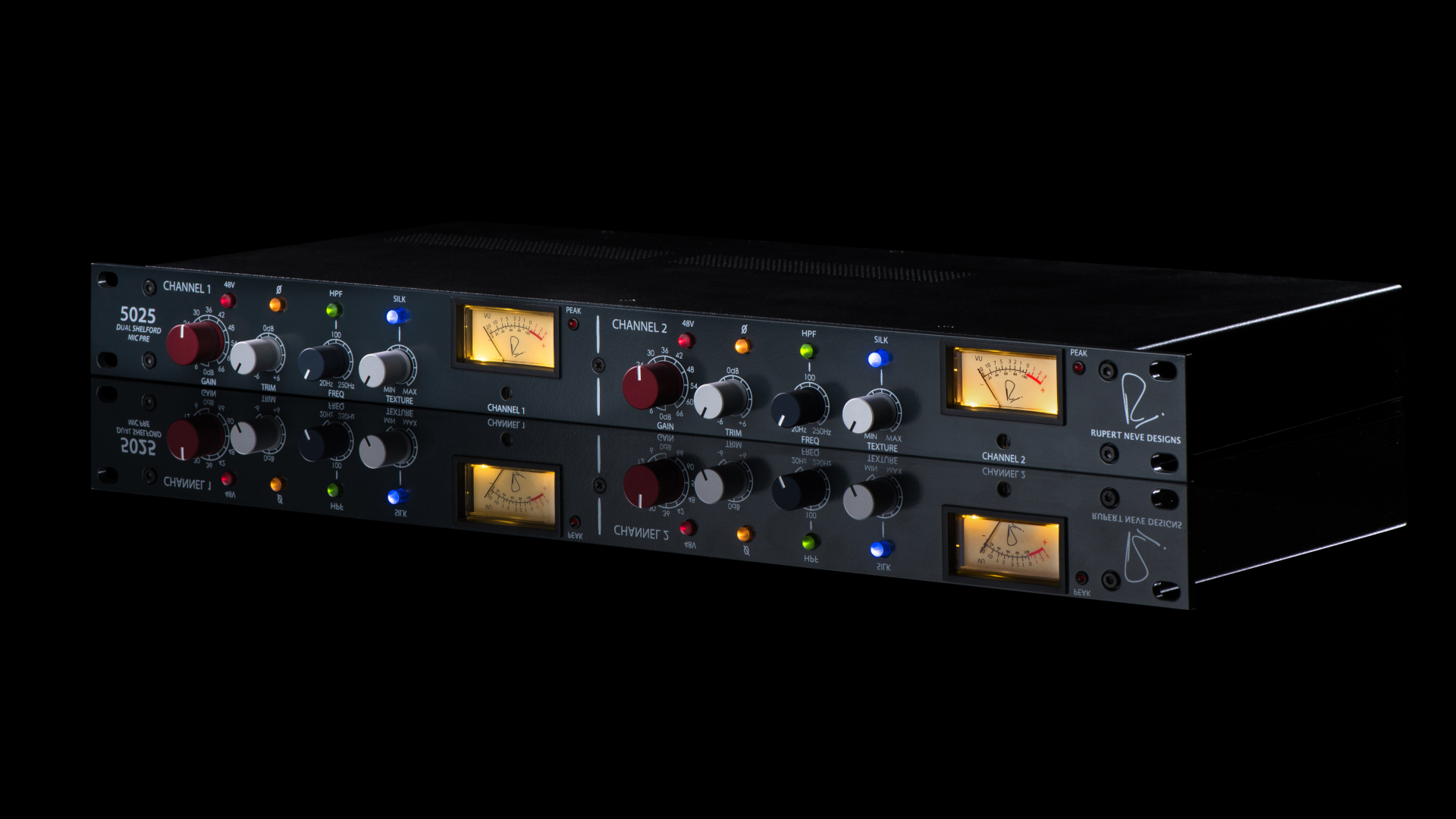 The Dual Shelford offers two channels of Rupert Neve Designs' flagship 1073 mic pres in a compact 1U rack format, with 72dB of gain, rich harmonic content in a frequency range that is flat from below 10Hz to above 60kHz, VU meters, Phantom Power (of course), a highly useful High-Pass Filter that sweeps from 20Hz to 250Hz, as well as the coveted Red and Blue Silk modes to offer even more tonal richness. As with all preamps that feature an input gain and output trim, you can contour the tone you get, more output and less input equals a "cleaner tone", and more input and less output gives you more saturation.
Our use of the Shelford pre has always been delightful. It's tonal flexibility allows it to handle virtually any sound source, over different genres. The 5025 Dual Shelford Mic Pre provides richness to vocals, weight to guitars (while taming bite), punch to bass guitars and drums, smoothness to acoustic stringed instruments, and that is just the tip of the iceberg. Whether handling mono, dual mono, or stereo applications, the 5025 is sure to give you character shaping control on your sound source(s), and elevate them to a level that will have you impressed. This is a favorite here at Front End Audio, and we are sure it will be one in your studio as well.