Today, we here at Front End Audio would like to shine a spotlight on one of our absolute favorite microphones, the Manley Reference Mono Gold Microphone! We've spent a lot of time with the Reference Mono Gold over the last few months and we felt we should show it off and let you know how we feel about this absolutely gorgeous microphone from Manley.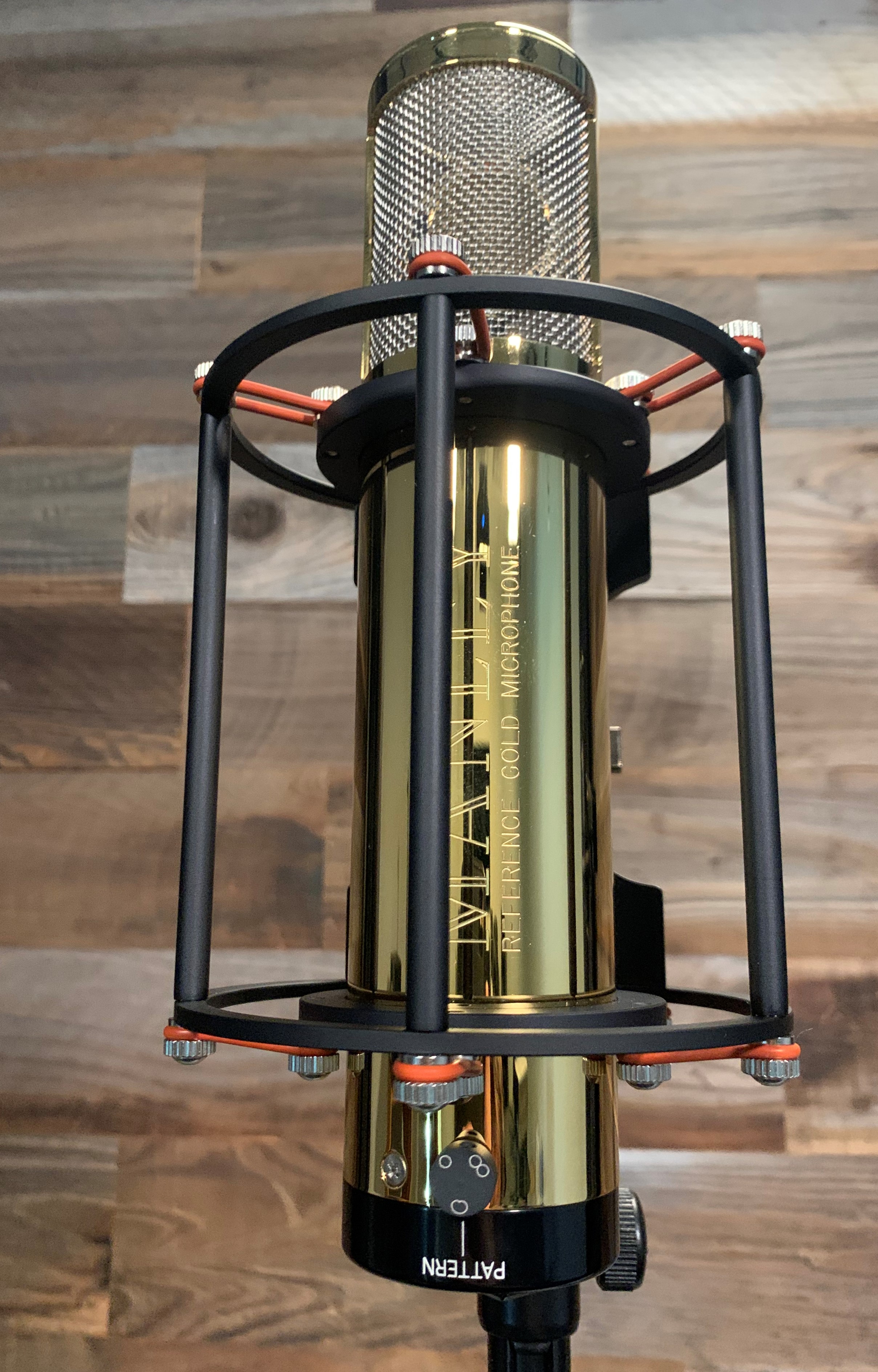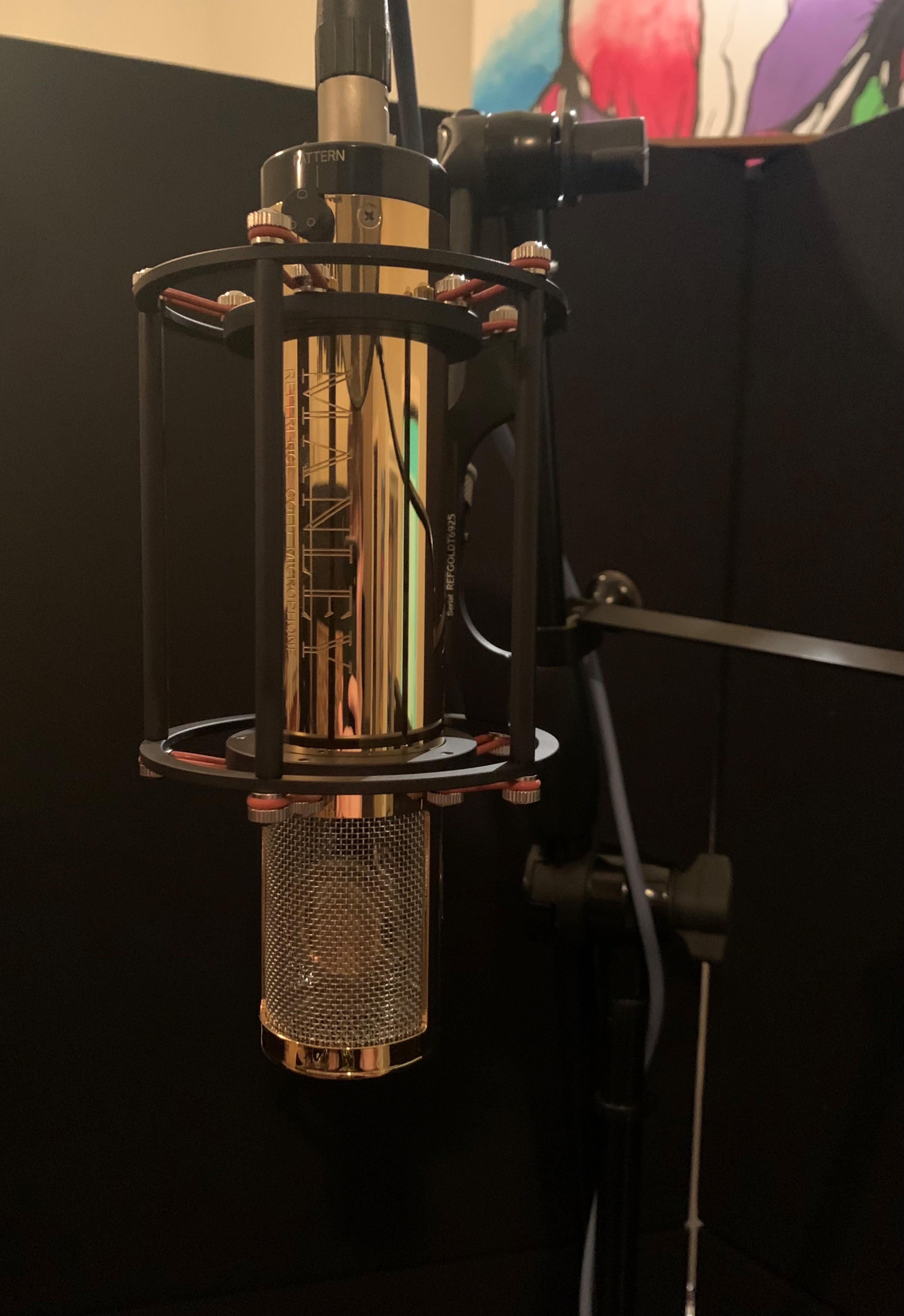 The Manley Reference Mono Gold Microphone is truly a "Magic Microphone" and lives among other classics like the 251, U67 and C800. The detail and musicality it offers is unmatched, in our opinion. The Reference Gold is known for it's ability to capture every nuance and subtlety of a performance while making it sound even bigger and better. It's a very open sounding, full range microphone with plenty of air and detail, yet has a warmth and richness to it. While it's usually used and loved for recording vocals, the Manley Gold can handle any sound source and is particularly great on acoustic guitar. And, it's variable polar pattern design allows so much versatility and makes this a great room microphone for all types of recordings. No matter the sound source, the Manly Reference Gold is simply breathtaking.
It comes in a very nice hard shell protective case with the Manley power supply, Manley 6 pin microphone cable, and Manley polishing cloth and extra replacement elastic bands for the shock mount. The manual & warranty information is also included. Check out out new "Out Of The Box" video for the Manley Gold!
If you have any questions about the Manley Reference Mono Gold Microphone, give us a call and we'll be happy to assist!