Antelope Audio has just announced the new Antelop Discrete 4 Pro Synergy Core Audio Interface! The Discrete 4 Pro SC carries the heritage of Antelope Audio's Discrete line and builds upon it with latest generation AD/DA converters and improved software features. With blazing-fast Thunderbolt 3 and USB 2.0, ultra-low latency performance, and even better effects processing capabilities, this audio interface caters to desktop setups and recording studios alike.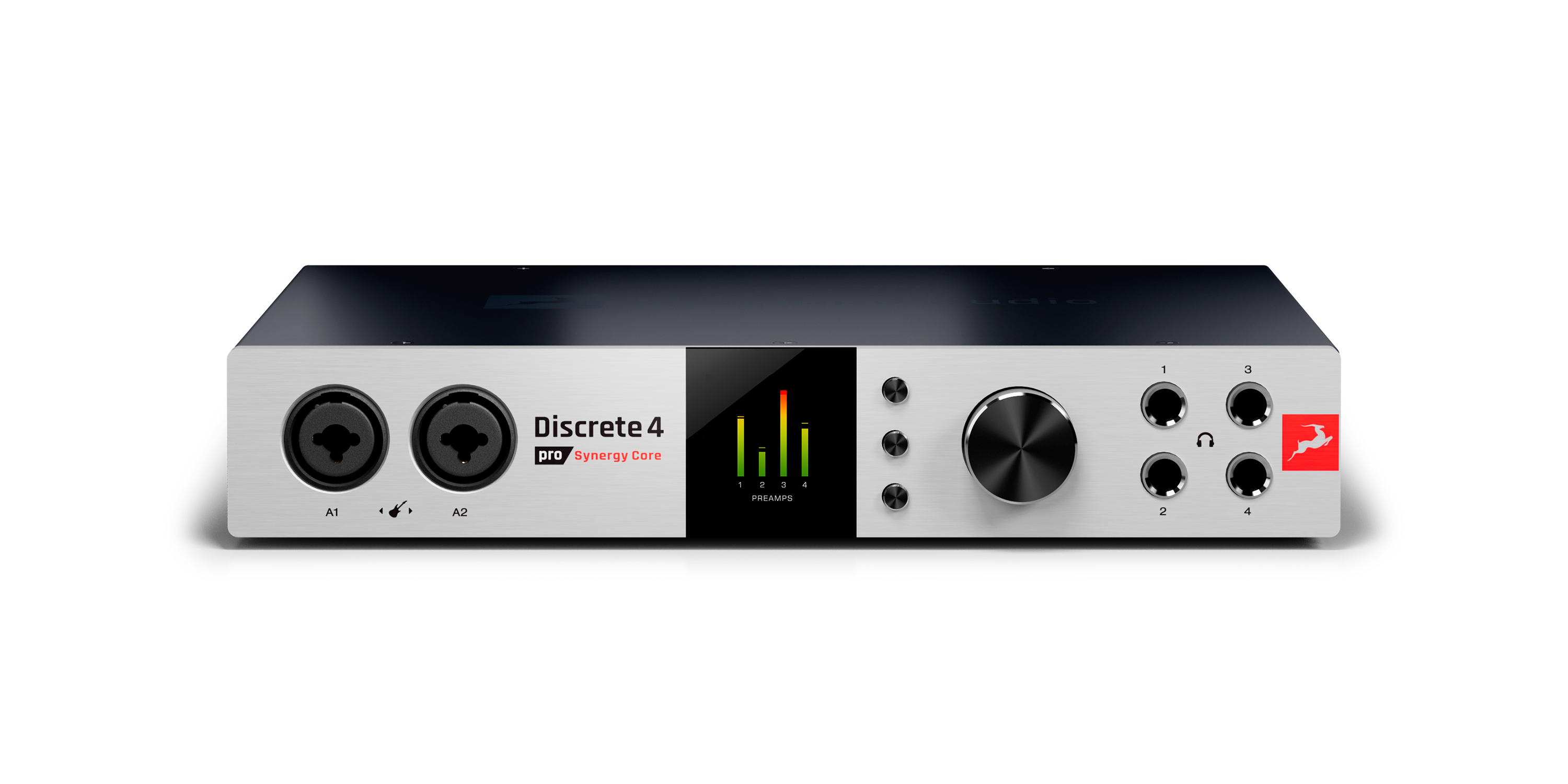 The new Discrete 4 Pro Synergy Core features:
High-fidelity conversion with 130 db of headroom for detailed sound when recording and streaming audio, and 64-bit AFC clocking technology delivering spacious stereo image and distinct separation
Recording, mixing and playback at up to 24-bit/192kHz
Thunderbolt 3 and USB 2.0 ports with custom MacOS and Windows drivers
Four Discrete console-grade 6-transistor preamps on combo XLR jacks for professional recordings. 2 of the 4 combo jacks are Hi-Z compatible
Four DC-coupled analog outputs (TRS), a stereo monitor output (TRS), four independent headphone outputs (TRS), ADAT & S/PDIF I/O. All I/O can be used simultaneously.
37 Synergy Core analog-modeled effects included and over 60 available as optional expansions. Processed in real-time with imperceptible latency!
Two routing options are available - standard routing that lets you select audio sources per channel via drop-down menu and virtual patch-bay allowing the execution of advanced I/O routing via drag and drop.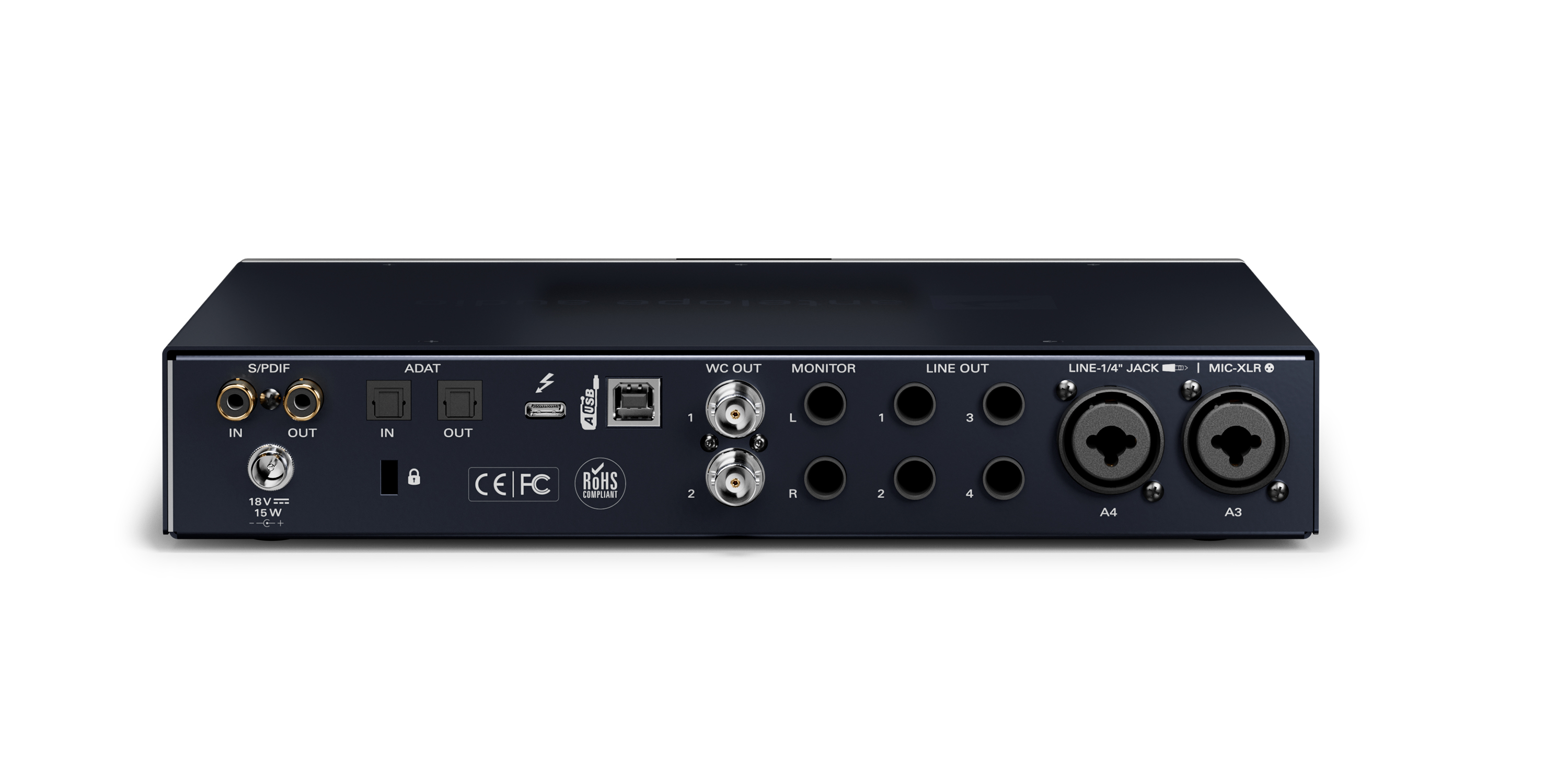 There are lots of workflow-enhancing features such as:
Direct monitoring with Synergy Core effects, processed in real-time with imperceptible latency.
Expanded routing capabilities - select audio sources per channel with a drop-down menu sequence or use of a virtual patch-bay.
Customizable presets with signal routing, level adjustments, mixer and effects settings.
Four independent mixers for the monitor and headphone outputs with adjustable levels, panning, stereo link and real-time effects.
Front panel with main volume knob and buttons for hands-on control of core parameters.
Option to work without being connected to a computer (standalone operation).
Wireless control of software features from a separate computer connected to the same network.
The Antelop Discrete 4 Pro Synergy Core Audio Interface is available now for purchase at Front End Audio! If you have any questions, give us a call and we'll be happy to assist