Maag Audio just released the new Maag Audio PREQ2 Preamp! The PREQ2 is a dual channel discrete class-A transformer coupled preamp with EQ, perfect for recording, tonality touch-up and euphonic enhancements. The PREQ2 features Maag Audio's world-renowned Air Band technology and focused low frequency EQ. It also as reamplification capabilities all in a 1U standalone system.


The PREQ2 has up to 71db of gain split between a discrete class-a transistor preamp along with a large, nickel-core Maag Audio-built input transformer (one for each channel). This circuit offers a clean, detailed sound with +27dbu of headroom and an EIN noise level of -128db. There are two optimized gain ranges selectable on the front panel. The default gain range is +20db to +42db and a +42 to +71db gain range in high gain mode using the front panel's 25db gain switch. Maximum input level is +8db.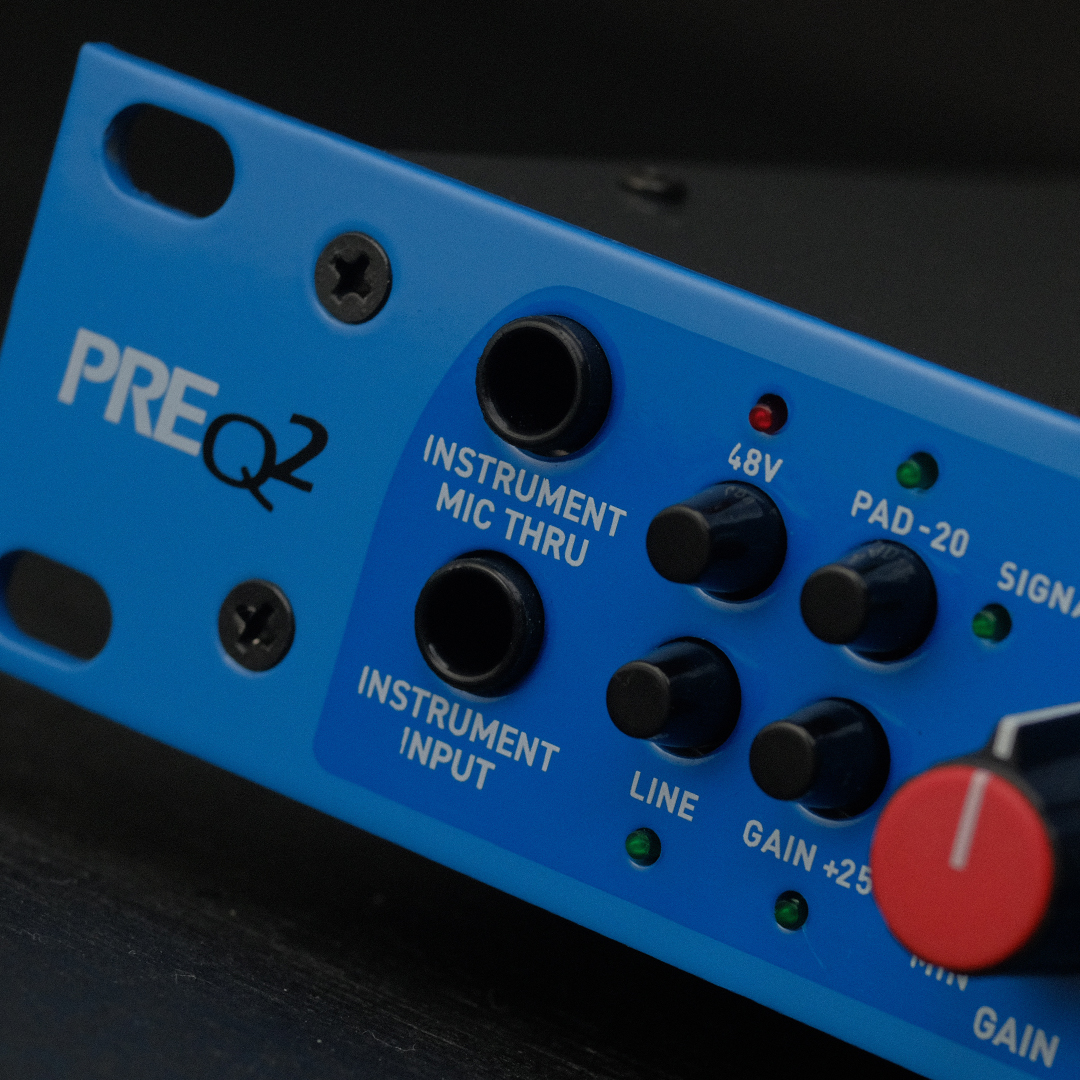 Maag Audio PREQ2 Preamp Features:
Discrete Class-A transformer coupled preamp with reamplification capabilities
World renowned AIR BAND® Technology and focused low frequency EQ
Perfect for recording, tonality touch-up, and euphonic enhancements

Maag Audio PREQ2 Preamp Specifications:
Noise level at the lowest gain setting is -100dB. EIN is -128dB
Balanced XLR Output Head room is +27dbu
The microphone transformer feeds a differential set of front-end class A discrete transistors paired with a FET input Operational Amplifier
High and Low Gain push button switch. Low range: +20db to +42db. High range (Gain +25 Switch w/Green LED) +42db to +71db
Switchable -20db Pad w/Green LED
+48 Volt Phantom Power, Switchable, w/Red LED
Phase Reversal Switch: Switches the Phase of the Balanced Output
Green signal present LED, Red Peak LED lights at +26dbu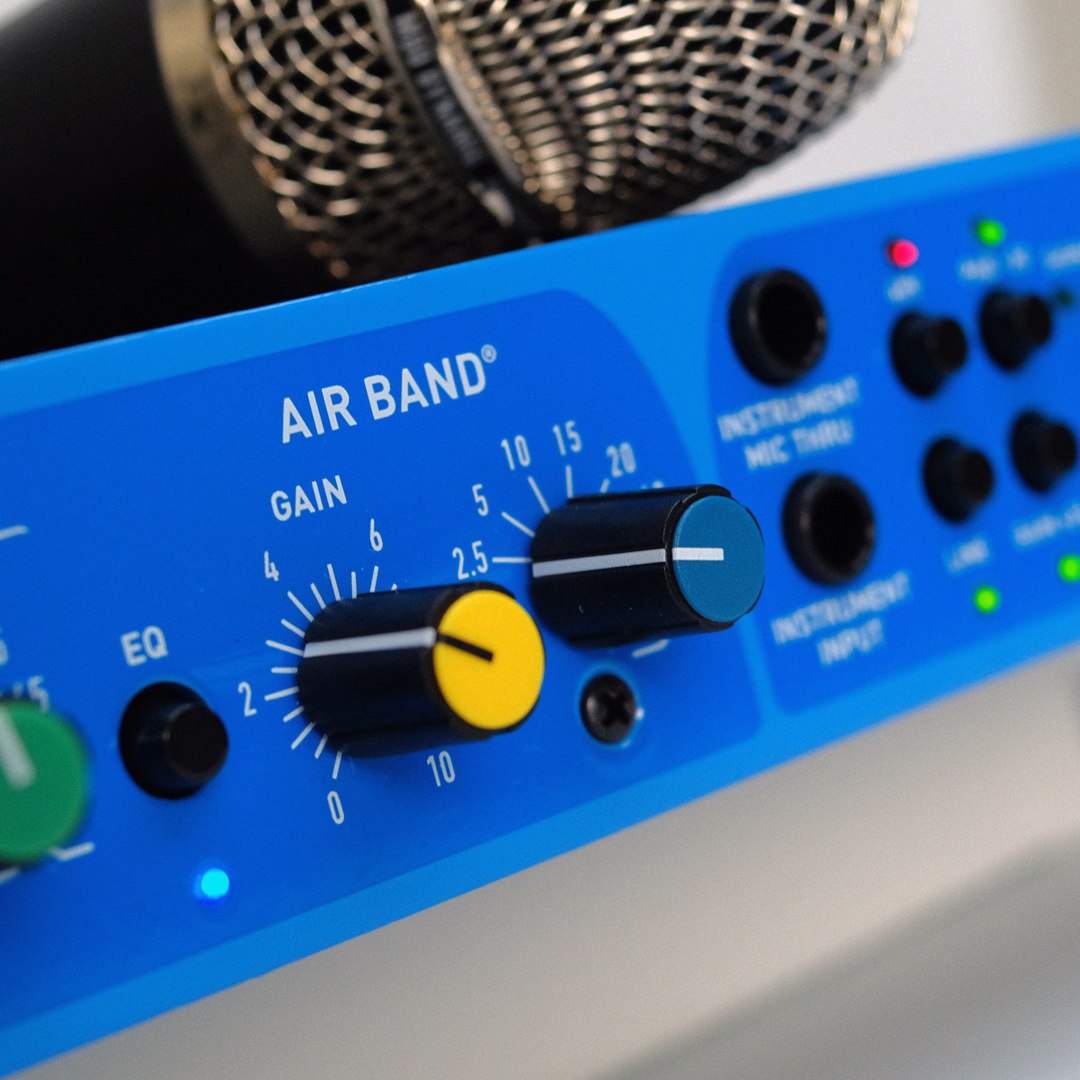 The Maag Audio PREQ2 Preamp is available now at Front End Audio! If you have any questions, give us a call and we'll be happy to help!