Neumann has just announced the Neumann TLM 103 25 Years Edition Microphone! When the Neumann TLM 103 was first introduced in 1997, it was an industry sensation. It was the first microphone to deliver true Neumann quality at a price affordable for home and passionate hobby use, or for project studios. It was also recognized for its extremely low self-noise figure of only 7dB-A.
The Neumann TLM 103 - 25 Years Edition is an homage to that magical year and the industrial aesthetics of the late 1990s. Their Made-to-Order team developed a raw, yet defined titanium look. The galvanic nickel coating is 100% made with internal production resources. Ultra-fine rills, thinner than on vinyl, add an elegant roughness to the TLM 103 - a tribute to its international reputation as a workhorse in any studio and with any project. Because that's what it is. Its large diaphragm condenser capsule is derived from the classic K67/87 capsule of the legendary Neumann U 87. Yet its modern voicing with a broad presence boot and its ultra-low self-noise made the TLM 103 a modern classic in its own right.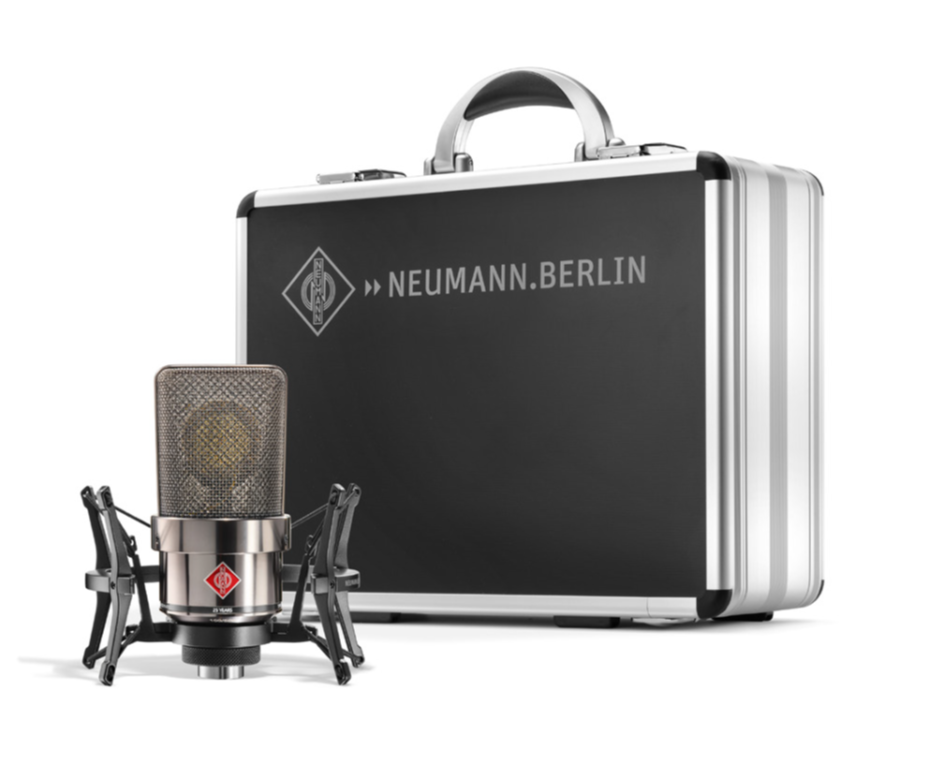 The Neumann TLM 103 25 Years Edition Microphone is available for purchase now at Front End Audio! This microphone is a limited edition though (only 500 are being made), so get your order in now! If you have any questions about the TLM 103 25 Years Edition or any of Neumann's other products, give us a call! We'll be happy to assist.